Paradise then

Arthur Fleischmann in Bali 1937-39
Bratislavan-born sculptor Arthur Fleischmann began his career as a doctor of medicine. He spent a decade in Australia between 1939 and 1949, where he participated in the legendary artists' collective at Merioola in Sydney. After this he left for Europe and settled in London for the remainder of his long career, exploring new media of plastics with considerable success whilst maintaining high profile as a portraitist in a more traditional modern style.
Before arriving in Australia in 1939, Fleischmann spent two years in Bali. There he produced some of his most exquisite figurative sculpture as well as many fine photographs depicting a culture more innocent than the one impacted irrevocably by tourism in ensuing decades.
This exhibition includes a selection of these photographs, several sculptures – some borrowed – and a sketchbook recently acquired for the collection.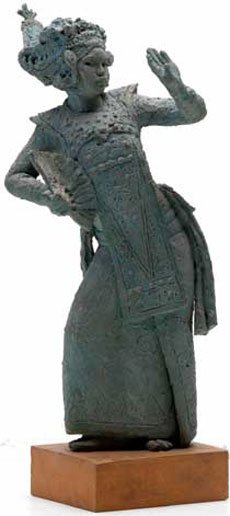 5 May – 29 Aug 2007
Free admission
Related