Living Black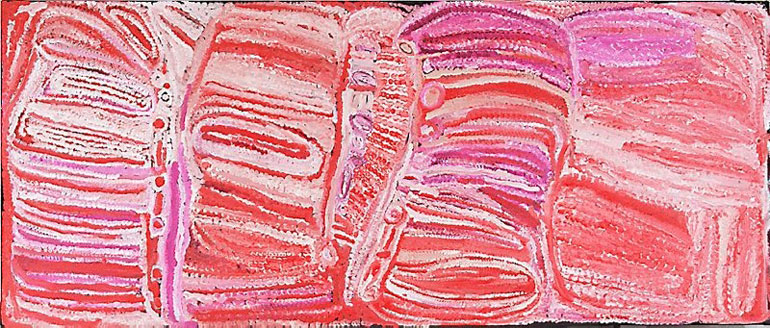 Eubena Nampitjin Kinyu 2007 © Eubena Nampitjin, licensed by Viscopy, Australia
Inspired by the title of the late Kevin Gilbert's award-winning book Living Black, this exhibition from the Gallery's collection reveals contemporary experiences of living Black in 21st-century Australia.
Key artists include Mabel Juli, Freddie Timms, Lorna Napanangka, Gloria Petyarre, Tony Albert and Kevin Gilbert.
A range of public programs celebrating the literary contribution of Indigenous writers accompanies the exhibition.