Into the blue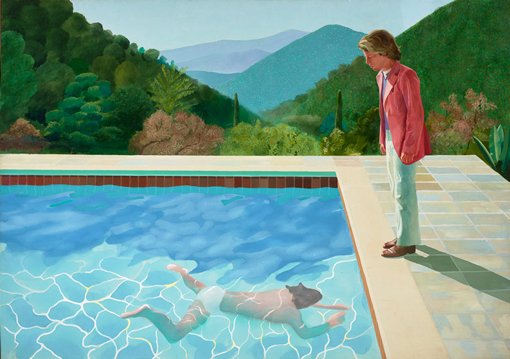 Dive into the many meanings and feelings of the colour blue.
Celebrating the return to the Gallery of David Hockney's celebrated poolside painting Portrait of an artist (pool with two figures) 1972 after its recent international showings at Tate, The Met and Centre Pompidou, this display invites you to experience the colour blue in a range of works, from Yves Klein's electric-blue portrait of Claude Pascal to Guan Wei's expansive view of ocean and heavens.
Into the blue complements the major exhibition John Russell: Australia's French impressionist, also on the Gallery, with its brilliant evocations of water, blueness, energy and light.