An incomplete world

works from the UBS Art Collection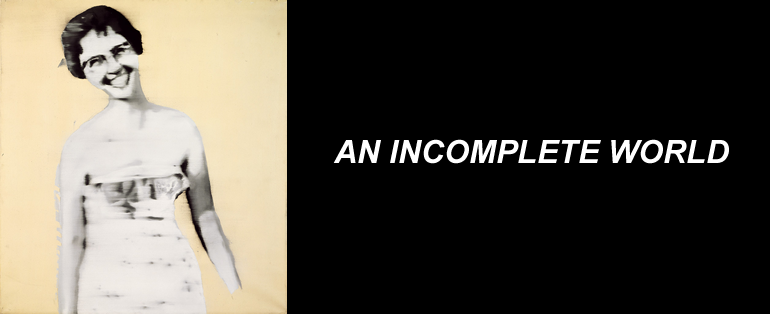 Gerhard Richter Helen 1963, Museum of Modern Art, New York. Partial and promised gift of UBS, 2002 © 2007 Gerhard Richter
Drawn from one of the finest corporate art collections in the world, this is an opportunity to view great contemporary works of art from leading international artists including Andy Warhol, Roy Lichtenstein, Lucian Freud, Damien Hirst, Andreas Gursky, Gerhard Richter and Cindy Sherman.
The works selected for An incomplete world consider how we have shaped the world and how the world we have created shapes us. Including 50 paintings and photographs by 31 artists, the exhibition explores themes of portraits and people, the natural and built environments and transforming spaces.
Exhibitions curated from the UBS art collection have previously been displayed at the Museum of Modern Art, New York and Tate Modern, London.