Howard Arkley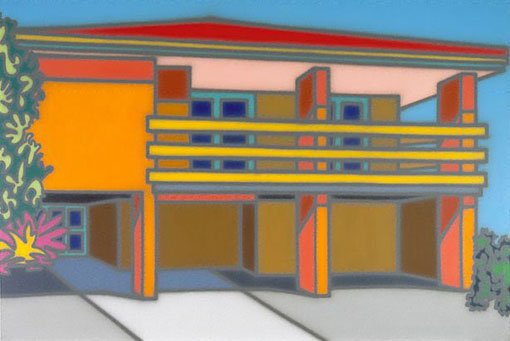 Howard Arkley is the foremost painter of Australian suburbia, known for his iconic pop images of fibro and brick veneer houses and vibrantly coloured domestic interiors.
Throughout a three-decade career he was also preoccupied with abstraction, patterning and decoration.
This exhibition surveys both strands of his practice, bringing together paintings of the great Aussie dream home and his hallucinatory abstractions.