Harold Cazneaux

artist in photography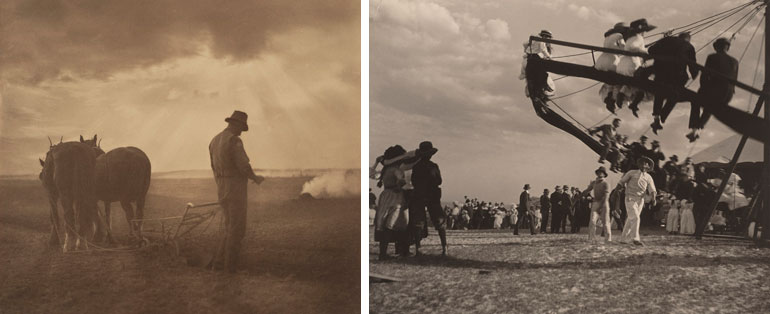 (left to right) Harold Cazneaux Peace after war and memories 1918, Razzle dazzle 1910, gelatin silver photographs, Art Gallery of NSW, gift of the Cazneaux family 1975
Harold Cazneaux was a luminary in Australian photographic circles.
A pioneering photographer, his aesthetic style and impressive output had an indelible impact on the development of photographic history in this country.
As a teacher, prolific writer, judge and regular participator in national and international exhibitions, Cazneaux was unfaltering in his desire to contribute to the discussion about the photography of his times.
This major exhibition has been drawn from the collections of the Art Gallery of NSW, National Library of Australia and National Gallery of Australia.
Principal benefactors
Dick and Pip Smith
5 Jun – 10 Aug 2008
Free admission
Related