Gary Carsley

Scenic root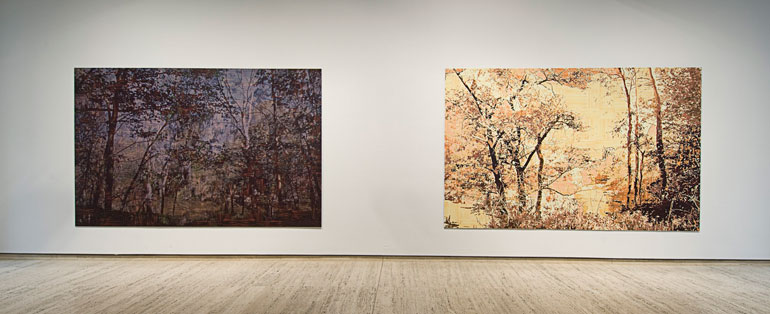 Installation view of Gary Carsley's Scenic root
AGNSW Contemporary Project
Sydney artist Gary Carsley's new project is an immersive installation comprised of large photographic monoprints made from scanned timber adhesive foils that together create an image of a park.
In these complex works – which Carsley titles 'draguerreotypes' – nature has been dragged metaphorically back into abstract arboreal terrain, paradoxically suggesting how the processes of design and curation effect our understanding of what is 'natural'.
AGNSW contemporary projects are supported by Andrew Cameron.