Conversations

through the Asian collections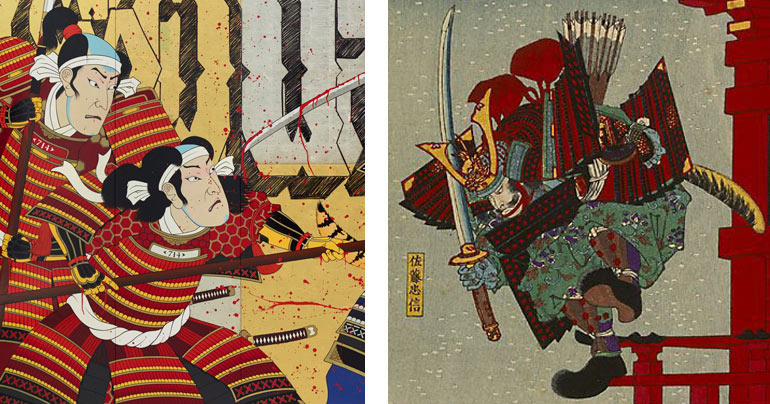 Left to right: Gajin Fujita Southland standoff 2013 (detail) © Gajin Fujita. Toyohara (Yôshû) Chikanobu (Loyal retainer Tadanobu) from the series The vicissitudes of the Minamoto and Taira clans 1885 (detail)
Asian art of the past and present has a proud place in the Art Gallery of NSW collection. This exhibition, now in its second stage, continues to bring old and new together in a series of dynamic conversations.
Exciting new contemporary acquisitions and commissions, including works by Zhang Xiaogang, Gaijin Fujita, Lindy Lee and Jumaadi, respond to Asian art from the collection in a series of conversations. Far from seeing the art of the past as something remote or untouchable, these artists treat it as a deep resource and constant spur to the imagination. Conversations through the Asian collections is a unique chance to see their contemporary works beside the historical art that informs and inspires them. It is also a chance to look afresh – through artists' eyes – at the riches of the historical collection, from ancient Chinese jade carvings and Indian textiles to elegant Japanese screens.
Make your way through both floors of the exhibition and you'll find conversations of many kinds. Some are poetic and contemplative. Some are playful and provocative. And some involve a contemporary artwork that may at first be hard to spot. But all attest to one thing above all – a live connection between the past and the present.
Since the exhibition first opened in 2014, many of these conversations have been refreshed with new works.
Note: the display in the lower Asian gallery closes from Monday 8 February 2016. The upper Asian gallery display remains open up to, and including, Sunday 13 March 2016.