Brett Whiteley

pathways to figuration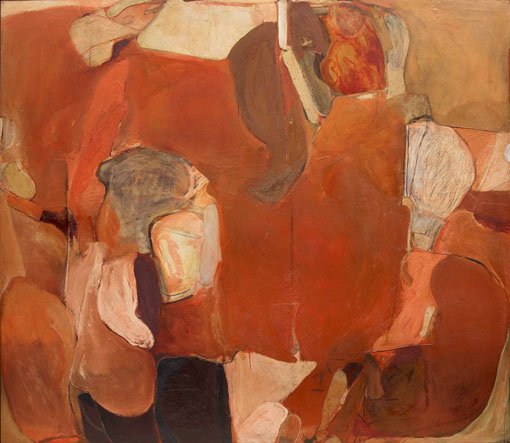 Rarely seen paintings and works on paper from his formative years chart Brett Whiteley's journey to figuration through abstraction.
This exhibition shows how Whiteley's early mastery of line, tone and edge informed his life-long pursuit to represent the human figure through art.
After arriving in Italy on a travelling scholarship in 1960, Whiteley harvested his artistic inspiration from visiting the many museums, galleries and churches throughout the country. Afterwards, In London, he produced a series of abstractions with which he strutted the world stage. One of the finest of these paintings – Untitled red painting 1960 – was bought by the Tate Gallery, making Whiteley the youngest artist to enter their collection at the time.
Whiteley's work from this period glows with the colours of Australian earth and at the same time reflects his early admiration for the painters William Scott and Arshile Gorky, whose abstract compositions reinforced his passionate interest in shapes, his daring proportions on the picture plane and a unique presentation of erotic overtones.
Bedevilled by a fear of stagnating, Whiteley moved from his early 1960s abstractions into a bathroom series, celebrating the sensuality of his wife Wendy's body, extolling the curve not as a product of reductive geometry, or even human movement, but quite simply as the coefficient of sexual desire. Abstraction had pushed further into figuration through his sensual line.
31 Mar – Oct 2018
10am – 4pm
Friday – Sunday only
Free admission made possible by J.P. Morgan
For education groups
Wednesday, Thursday
Bookings required
Charges apply
Location:
Brett Whiteley Studio, Surry Hills