Brendan Lee

Two birds with one stone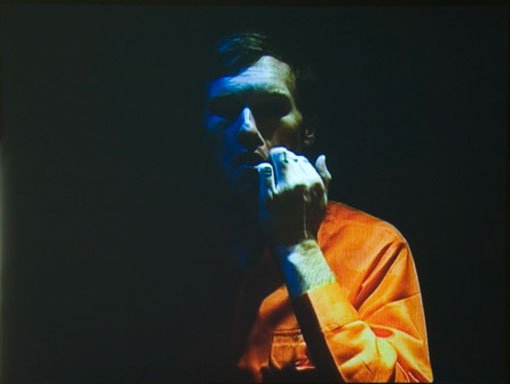 AGNSW Contemporary Project
Melbourne artist Brendan Lee works in the medium of video installation. In this exhibition he re-creates the prison meeting room where a barrier separates inmate and visitor. Filmed in a menacing blue hue, two prison inmates, named Scum Nuts and Pig Killer, speak in aggressive tones, their actions embellished by a vibrating seat.
Created in the Australian prison genre, Lee takes his inspiration from movies such as Prisoner, Scum, Stir, Ghost of the civil dead and Chopper. He considers the language of film, why we are no longer shocked by violence and how easily we can be seduced by imagery.
AGNSW Contemporary Projects are supported by Andrew Cameron.