Bill Viola: The Tristan Project

The Fall into Paradise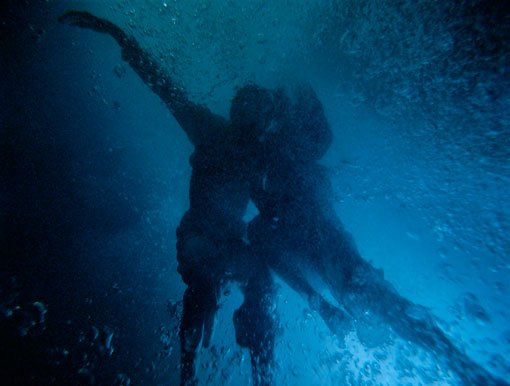 AGNSW Contemporary Project
Bill Viola is internationally recognised as one of the most important artists working in video today. His work often seeks to give tangible visual form to abstract psychological and metaphysical experiences.
The Fall into Paradise is part of The Tristan Project, a series inspired by Wagner's opera Tristan and Isolde. These two legendary lovers experienced such depth of feeling that the material world became unbearable for them. Their love simply could no longer be contained in flesh and blood and their spirits drift into the void finally erupting into a new space. Many of Viola's recent works visualise some kind of almost violent transformation or transition from material to spiritual form.
Two other works in The Tristan Project – Fire Woman and Tristan's Ascension (The Sound of a Mountain Under a Waterfall) 2005 – are on display at St Saviour's Church, Redfern, 9 April – 17 May 2008, 6.30 – 10.30pm.
Bill Viola: The Tristan Project is presented in conjunction with Kaldor Art Projects. Supported by Haunch of Venison.
AGNSW Contemporary Projects are supported by Andrew Cameron