The arts of Islam

treasures from the Nasser D Khalili Collection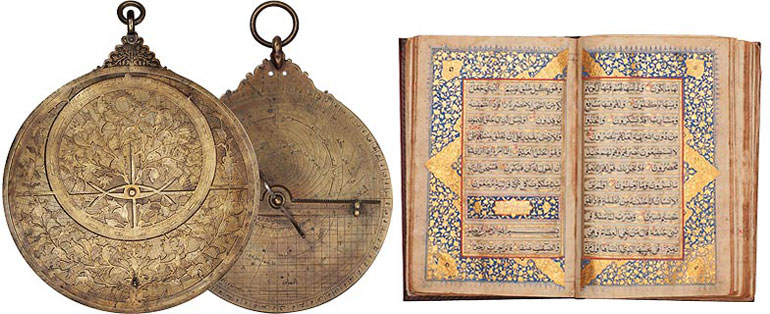 (left to right) Planispheric astrolab designed by the instrument-maker Muhammad Mahdi al-YazdiIran, dated 060 AH (1650–51 AD); single-volume Qur'an copied by the princess Zinat al-Nisa', India, in or before 1080 AH (1669–70 AD)
This significant exhibition presents the finest display of the arts of the Islamic world ever seen in Australia. It is a rare opportunity to experience rich and diverse artistic achievements from the 7th to early 20th centuries.
Created for sultans, princes and merchants these treasures include exquisite glass, ceramics and jewellery, illustrated manuscripts and Qur'ans, magnificent textiles, carpets and paintings.
Over 350 masterpieces reveal the far-reaching contact between the Islamic empires and their conquered lands from Spain and Morocco, across Northern Africa and Egypt, the Middle Eastern nations of Iran, Iraq, Syria, and Palestine and as far east as Mongolia, India and China. The Nasser D Khalili Collection in London is recognised as the best private collection of Islamic art in the world.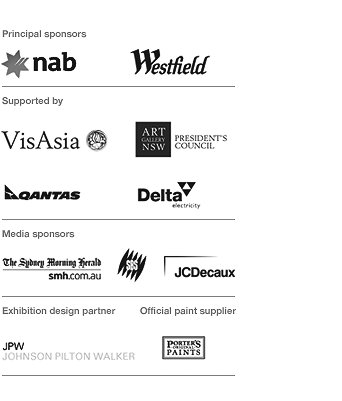 22 Jun – 23 Sep 2007
$15.00 adult
$10.00 concession
$10.00 member
$40.00 family (2 adults + up to 3 children)
$5.00 student in booked school group

Location:
Major exhibition gallery
Related