Anne Landa Award for video and new media arts 2006-07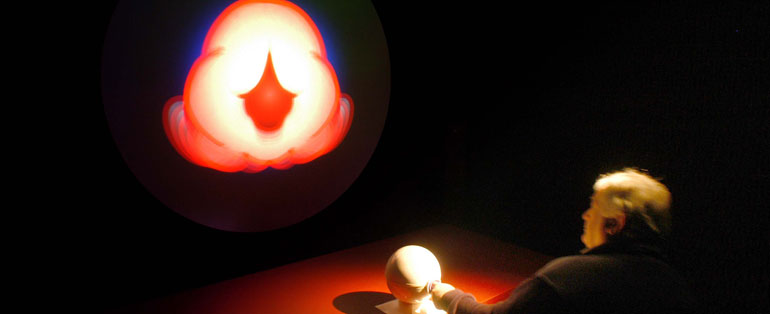 Philip Brophy The Body Malleable 2002-04, interactive animation, courtesy of the artist and Anna Schwatz Gallery, Melbourne, produced with the Assistance of Film Victoria's Digital Media Fund
The Anne Landa Award is the first award exhibition in Australia dedicated to moving image and new media arts. It was initiated by Sophie Landa and Edmund Capon in 2004 to honour Sophie's mother, Anne Landa, a long-serving trustee of the Gallery and enthusiastic supporter of the arts. The award includes the presentation of recent work and the commissioning of new projects.
The individual approaches demonstrate some of the methodologies artists are employing in relation to the moving image, including endurance performances, hand-painted animations and images warped or entirely produced by digital applications.
From a focus on the body, to text, dream pictures and objects in space, this year's Anne Landa Award presents an array of diverse and challenging work from Philip Brophy, Daniel Crooks, James Lynch, Tony Schwensen, Grant Stevens, Monika Tichacek, Daniel von Sturmer.