Allan Mitelman

works on paper 1967- 2004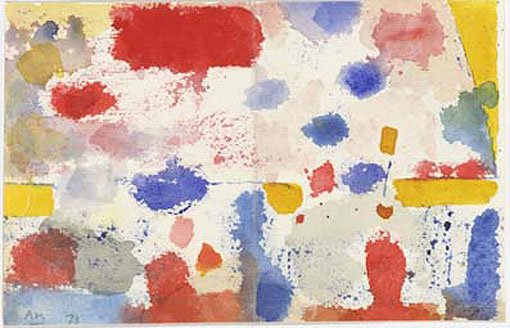 Over the past 30 years Allan Mitelman has produced a remarkably wide-ranging and varied body of works on paper, unlike any other in Australian art.
This exhibition focuses on the subtle artistry of Mitelman's drawings, watercolours, gouaches, collages, etchings and lithographs – the result of a lifetime's exploration and experimentation with a wide range of graphic media and materials. Comprising some 120 works, ranging from large-scale to the size of postage stamps, it is the first comprehensive survey of his varied repertoire.
Mitelman is one of Australia's foremost abstract artists. Drawing on the rich traditions Western art, he has forged a distinctive style that is at once playful, serious and sensual.
Elizabeth Cross, curator of the exhibition, says:
There are not so many painters working in Australia today who bring to bear in their art a knowledge and love of painting which embraces Chardin and Delacroix, Degas and Seurat, Matisse and Picasso, Klee and Morandi … So to each of his viewers, Mitelman's art holds open the possibility of touching that tradition – of remembering in some subliminal sense the touch of paintings which have gone before.
Much of Mitelman's work from the past two decades can be seen as a palimpsest on which the imprint of a century and more of art can be traced, on which fragments of observable phenomena are registered and in which the echoes of an equivocal spirit are heard, both his own and that of our richly endowed and troubled age.