Adam Cullen

Let's get lost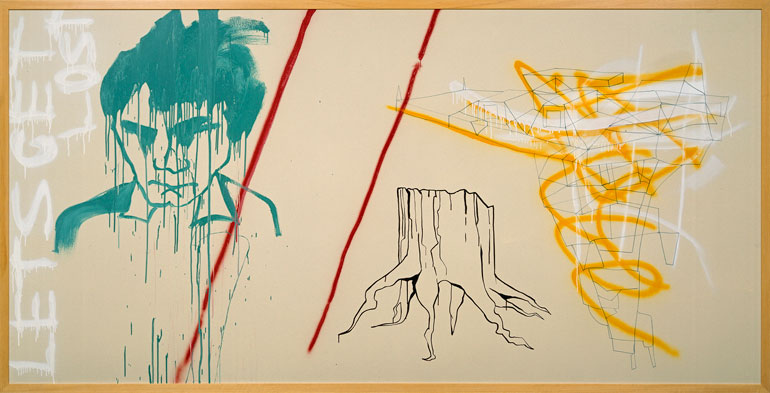 Adam Cullen Lets get lost 1999 © Adam Cullen
Adam Cullen is a unique figure in contemporary Australian art, a larger-than-life artist whose abrasive yet expressive paintings are a confronting and incisive view of contemporary life. His often satirical works are a form of social allegory, a cutting portrait of our national psyche caught in a suspended stage of development.
Cullen's visual language and references are relentlessly local, even parochial, as his work encapsulates a particular experience of urban and suburban existence.
This exhibition includes paintings and sculpture from the early 1990s until now.