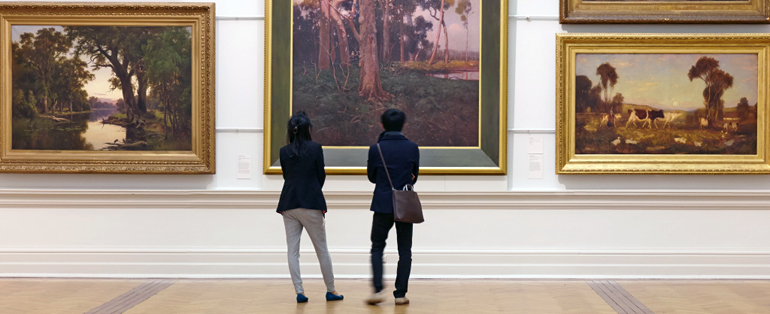 Self-guided visits
For ease of access, all education groups, even those intending a self-guided visit, are encouraged to book, providing us with details of the date and time of your visit, student numbers and the exhibition or collection area to be visited.
Entry to the Gallery is free; however, there are charges to some special temporary exhibitions. Booked educational groups are eligible for discounted entry, with the accompanying lecturer receiving free entry.
To receive the concessional rate, you must book 2 weeks in advance.
Drawing in the Gallery
Lecturers or tutors interested in conducting group drawing sessions in the Gallery must book in advance in order to ensure the accessibility of Gallery spaces, the safety of your students and other visitors, and to protect the artworks. Individuals sketching in the Gallery are kindly asked to use graphite only (no ink, charcoal or other messy materials) and to keep drawing boards or sketchbooks to a maximum of A3 size.