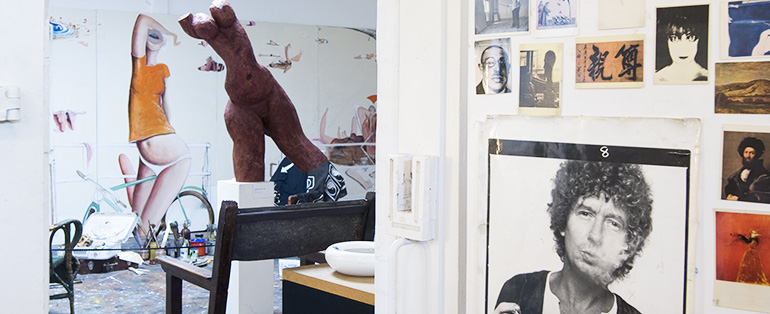 Brett Whiteley Studio
The Brett Whiteley Studio provides a unique space where students can gain a personal insight into Australian artist Brett Whiteley. Displays of the artist's sketchbooks, materials, personal memorabilia and music reveal his inspirations and illustrate his art practice. The studio is exclusively open to schools on Wednesdays and Thursdays in 2019.
More about the Brett Whiteley Studio
The art and life of Brett Whiteley
Discover the artist and his studio and explore the works on display. Use Whiteley as a focus for a case-study discussion. Explore his body of work, art-making practice and relationship to his subject, his audience and the outside world.
Syllabus links: Visual Arts: artmaking, art criticism, art history
Program details
Stages 4–6
Tuesdays and Wednesdays only
60/90/120-min duration
$165/$180/$225 per 15 students
Life drawing
Experience a real life-drawing class at the studio. Our artist educators will inspire students to build confidence in drawing using a variety of materials and techniques.
Syllabus links: Visual Arts: artmaking, art criticism, art history
Program details
Stages 5–6
Tuesdays and Wednesdays only
120-min duration
$315 per 15 students (includes model fee)