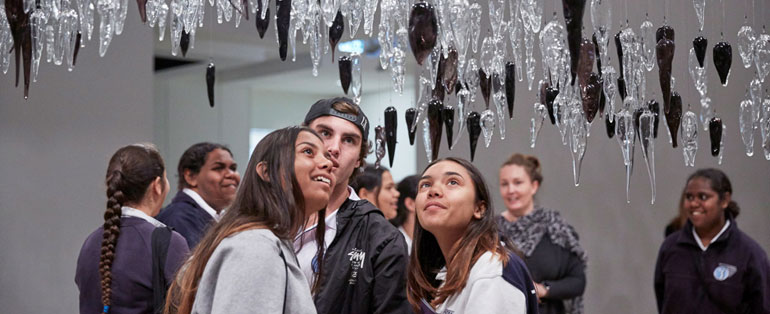 Yhonnie Scarce Death Zephyr 2017 (detail), Art Gallery of New South Wales © Yhonnie Scarce
Djamu Indigenous Art program
'Djamu' is a word from the Gadigal language, meaning 'here I am' or 'here I come'.
This unique Indigenous art education program provides opportunities for Indigenous students to learn about the Gallery's collection as well as vocational pathways available in the arts, and integrates Aboriginal and Torres Strait Islander concepts, perspectives and cultural practices.
Students develop artmaking and art critical skills and gain a greater understanding of the art world and their potential to achieve within it, as artists, curators or other arts professionals.
Djamu Indigenous Art Program includes:
Djamu Junior (Stage 3)
Djamu Senior (Stages 5 and 6)
Programs on request