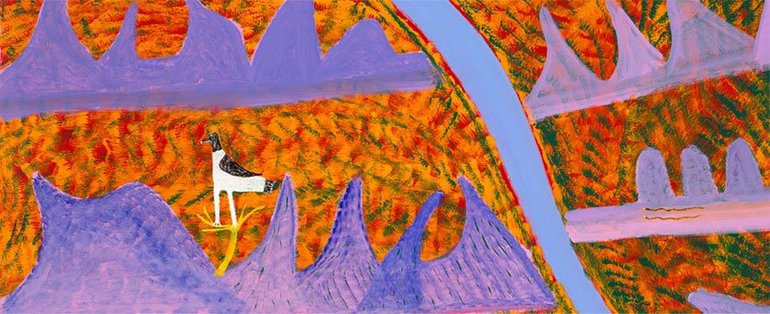 Ginger Riley Munduwalawala Ngak Ngak and the ruined city 1998 (detail), Art Gallery of New South Wales © Estate Ginger Riley Munduwalawala, Courtesy of Alcaston Gallery
Reaching out
We believe that art should be accessible to all. Thanks to our generous supporters, we've been able to create a special range of free programs that extend and empower access to art.
If you'd like to be a part of these inspiring free programs, give us a call.
Art materials for education programs are supported by S&S Creative.
Art Pathways provides creative learning opportunities for students and teachers in Western Sydney.

Opportunities for Indigenous students to learn about the Gallery's collection as well as vocational pathways available in the arts, and integrates Aboriginal and Torres Strait Islander concepts, perspectives and cultural practices.

A regional visual arts program for Stage 3 and 4 students based on the Gallery's education resource Home: Aboriginal art from New South Wales.