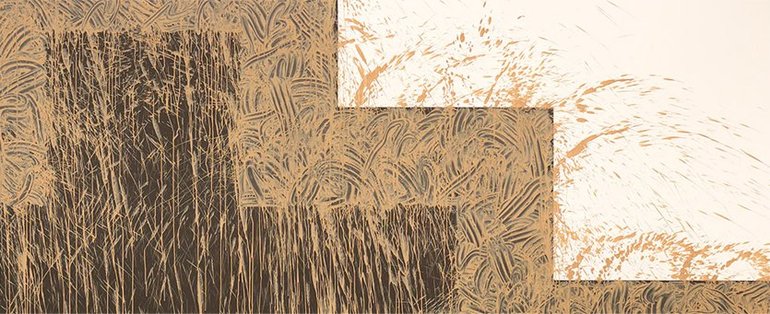 Richard Long Southern gravity 2011 (detail), Art Gallery of New South Wales © Richard Long
Professional learning
Nourish your love of art and choose one of our accredited teacher professional learning events to invigorate your teaching practice.
The Art Gallery of NSW is endorsed to provide QTC Registered Professional Development for teachers accredited at Proficient Teacher level.
Art Lab
Explore the explosive possibilities of teaching and learning through the Visual Arts. Using the Gallery's collection as a starting point, this program aims to spark learning across the curriculum. Includes creative strategies for looking at art and programming ideas for the classroom, incorporating a blend of specially designed art experiences, workshops and hands-on action.
Staff Art Lab
Come as a full staff and spend your student free days with us to explore the possibilities of the creative arts across all key learning areas. Discover strategies for looking at and making art in new and inspiring ways.
Teacher intensives
Get intense with art and ideas and join us for a day of talks and workshops with artists, curators and specialists. Designed to support HSC Visual Arts teachers.
Teacher salons
Come and be inspired by art! View the latest exhibitions, explore ideas with Gallery experts and ignite your creative approaches in the classroom. You may also choose to stay longer and network with your colleagues at the Art After Hours program.
Education e-newsletter
Subscribe to the Gallery's e-newsletter for Years K-12 teachers. Approximately one issue per school term.
Go to Keep me updated and tick the Education Update for K-6 or 7-12 or both.