Screenshot 2017
The Gallery's annual student photography prize
The Screenshot 2017 student photo competition was run in association with the exhibition Pat Brassington: the body electric.
Pat Brassington creates photographs that could be the beginning, middle or end of a greater story. She combines the familiar and the mysterious or strange in her photographs, creating an eerie or dream-like quality. Each image raises many questions about what is going on in the scene. There are close-ups of body parts, rooms and objects; strange distortions and unusual angles.
Students were asked to create an artwork that evokes a sense of curiosity and wonder, considering what is going on in the photograph, and what is hidden from view. Students could experiment with editing their photographs or combining several images to make a new one.
Prize-winners were selected by the Gallery's curator, photographs, Isobel Parker Philip.
Slideshow of winning and highly commended entries
Click on one of the small images to begin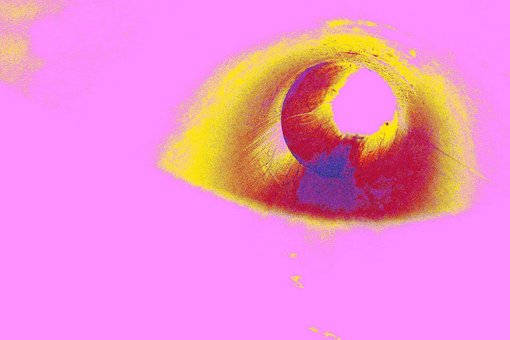 1/10
Junior (Years 3–6)
Winner
Jaime Clarke, William Clarke College, Year 5
Tunnel Vision
2/10
Junior (Years 3–6)
Highly commended
Finn Garbett, Reddam House, Year 4
Twofold
3/10
Intermediate (Years 7-10)
Winner
Angelina Chahine, Our Lady of Mercy College, Parramatta, Year 10
Zipper Mouth
4/10
Intermediate (Years 7-10)
Second
Warsha Warakapola, Our Lady of Mercy College, Parramatta, Year 9
Headless
5/10
Intermediate (Years 7-10)
Second
Warsha Warakapola, Our Lady of Mercy College, Parramatta, Year 9
Picking feathers
6/10
Intermediate (Years 7-10)
Highly commended
Emma Brady, Monte Sant' Angelo Mercy College, Year 10
Undiscovered
7/10
Intermediate (Years 7-10)
Highly commended
Jack Fulton, William Clarke College, Year 9
Screaming Skies
8/10
Senior (Years 11-12)
Winner
Laura Zarczynski, Winmalee High School, Year 11
Hide me
9/10
Senior (Years 11-12)
Highly commended
Breanna Culnane, Our Lady of Mercy College, Parramatta, Year 11
Better to be seen than heard
10/10
Senior (Years 11-12)
Highly commended
Isabella Rooney, Our Lady of Mercy College, Parramatta, Year 12
Walk in the Park (living with Parkinson's) 2
---
Online education resources
For the exhibition Pat Brassington: the body electric