Screenshot 2016
The Gallery's annual student photography prize
The Screenshot 2016 student photo competition was run in association with New matter: recent forms of photography.
This exhibition featured artists who are interested in what a photograph is, rather than what it depicts. It asked: What do you look at when you look at a photograph? Is it the subject represented, or is it the physical form of the photograph itself? Can you see traces of the process used to create the photograph in the work itself?
Students were asked to create a photograph that: represents its subject in an unexpected way, and makes the technique of photography the 'hero' of the image.
Prize-winners were selected by the Gallery's assistant curator, photographs, Isobel Park Philip.
Slideshow of winning and highly commended entries
Click on one of the small images to begin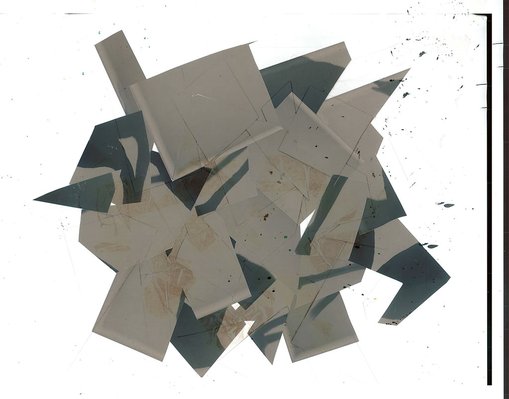 1/5
Intermediate (Years 7-10)
Winner
Emily Murphy, Our Lady of Mercy College, Parramatta, Year 8
It was a seedpod
2/5
Intermediate (Years 7-10)
Highly commended
Dima Almansor, Amity College Girls High School, Year 10
The realisation
3/5
Intermediate (Years 7-10)
Highly commended
Natasha Lette, Our Lady of Mercy College, Parramatta, Year 9
Space
4/5
Senior (Years 11-12)
Winner
Isabella Rooney, Our Lady of Mercy College, Parramatta, Year 11
Seed pods
5/5
Senior (Years 11-12)
Highly commended
Olivia Arslan, Our Lady of Mercy College, Parramatta, Year 11
Shattered love
Intermediate (Years 7-10)
Winner
Emily Murphy, Our Lady of Mercy College, Parramatta, Year 8
It was a seedpod
Highly commended
Dima Almansor, Amity College Girls High School, Year 10
The realisation
Natasha Lette, Our Lady of Mercy College, Parramatta, Year 9
Space
Senior (Years 11-12)
Winner
Isabella Rooney, Our Lady of Mercy College, Parramatta, Year 11
Seed pods
Highly commended
Olivia Arslan, Our Lady of Mercy College, Parramatta, Year 11
Shattered love
No works in the junior category