Valencia 1500-1700: Ribera in Naples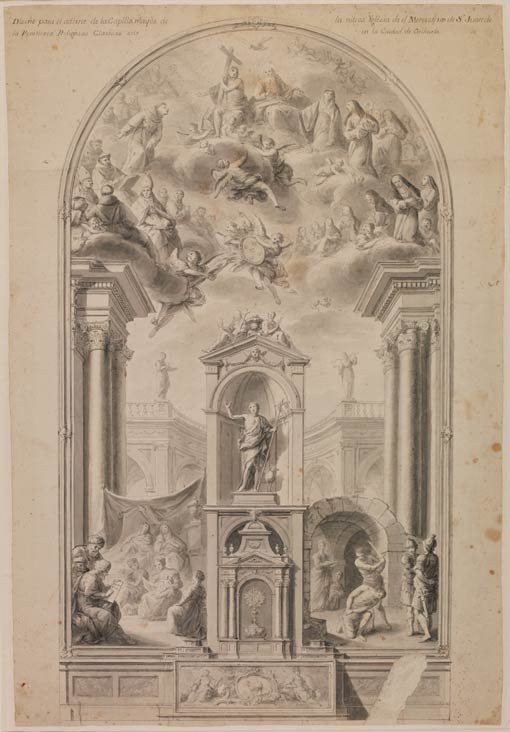 During the 1500s and 1600s Valencia prospered thanks to its thriving commercial trade in the Mediterranean. For many merchants and travellers the city was the point of entry before moving on to other parts of Spain. From the 15th century onwards its wealth and cosmopolitan nature were expressed through extensive artistic patronage and it is no coincidence that it was one of the first places where graphic practices associated with Renaissance Italy took hold.
Francisco Ribalta and Pedro de Orrente established the general guidelines for drawing in Valencia in the first half of the 17th century. Their skill at handling wash sets them apart from artists working elsewhere in Spain. From the late 1600s and throughout the following century Valencia produced talented and influential draughtsmen such as Vicente Salvador Gómez, Juan Conchillos and José Camarón who trained at private and official academies of drawing.
José de Ribera deserves special attention owing to his outstanding activity as a draughtsman and printmaker. Although he was born in Játiva (Valencia), he spent most of his career in Naples, where he made drawings in preparation for his paintings and as an independent exercise and a remarkable body of prints.
Focus work
Antonio Villanueva (1714-85)
Design for an altar wall dedicated to Saint John the Baptist c1780
pen and grey ink and grey wash, 52.4 × 35.6 cm
1946,0713.1519
© The Trustees of the British Museum
The drawing depicts scenes from the life of St John the Baptist and a Franciscan allegory. The painting once covered the wall of the presbytery in the church of San Juan de la Penetencia, in Orihuela (near Alicante). Having been destroyed in the Civil War, today only the top section of the painting representing the allegory remains. The drawing was not a preparatory sheet but made as a record of the design that had been agreed by the patron.
Questions and activities
This drawing depicts two important stories in the Catholic faith: the life of St John the Baptist (centre and below right of the image) and the adoration of Christ (below left). It also features St Francis, the founder of the Franciscan order, entering the heavenly realms (top left). How are these stories represented in this image? Research how John the Baptist and St Francis are represented in art history and compare those representations to this image.
Identify which parts of this drawing are architectural details of the building itself and which are painted elements of the mural. How did you come to these conclusions?
Plan a large-scale mural to fit around a window or door in your classroom. Depict a story that is significant to people in your class. Create a storyboard then compose the image, considering the architectural details that need to be taken into account. Present your mural ideas to each other and choose one to create as a class project.
British Museum links