Introduction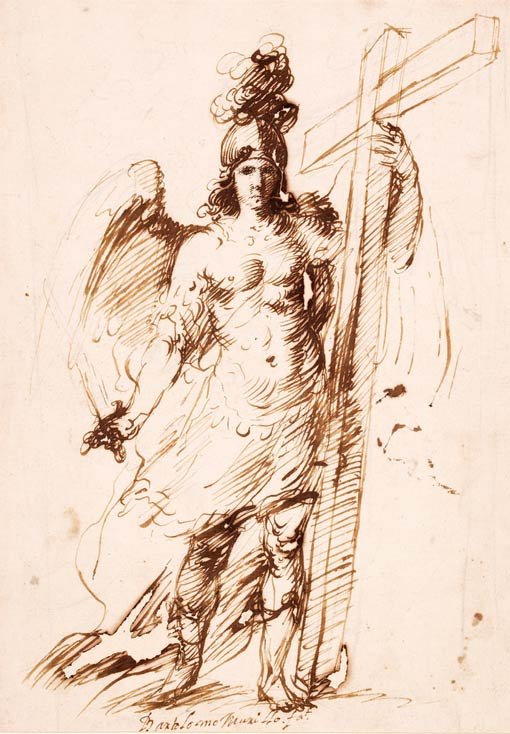 Spanish prints and drawings are little known outside Spain. It is generally assumed these were marginal arts practised by a minority of artists, but the number and diversity of the works displayed here prove this not to be the case. This exhibition, drawn exclusively from the collections of the British Museum, spans a long period from the Renaissance through to the 19th century. The earliest prints and drawings are by 16th-century artists working in Castile such as Alonso Berruguete and by Italians who took part in decorating the monastery of the Escorial near Madrid.
The great flourishing of drawing during Spain's Golden Age (the 17th century) is represented by some of the most important artists, amongst them Vicente Carducho, Alonso Cano and Francisco Rizi in Madrid; Francisco Pacheco, Murillo and Zurbarán in Seville; Juan Ribalta in Valencia; and José de Ribera in Spanish Naples.
From the 18th century, key works by Luis Paret, José Camarón and other masters show how drawing practice developed in response to international influences and the greater mobility of artists. In the second half of the century printmaking became a thriving industry and served a growing market in Spain and abroad. Lastly, the work of Francisco de Goya demonstrates his incomparable range of graphic expression and the variety of the subjects that captured his imagination.
Questions and activities
Consider the role of drawing and printmaking in art history. Has the purpose of creating a drawing or print changed over time? How did techniques such as etching and engraving evolve?
Choose one drawing and one printmaking technique from this resource. Research the process and discuss the effect of each.
Compare different approaches to drawing, such as chalk, pen and ink, and brush. Use examples from this exhibition in your discussion. Try these processes yourself. What is your preferred technique and why?