Exhibition education kits
Produced for major temporary exhibitions, these online education kits highlight key artworks and ideas and may include quotes, biographies, key words, glossaries, selected references and images, with questions and activities for students in K-6 and/or Years 7-12.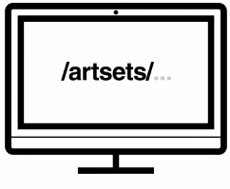 Looking for a kit from an older exhibition?
It may be available in PDF or hard copy.
Use the online form to contact us, choosing 'Education' from area of enquiry.