A Silk Road kids adventure
Yu Hong was a Central Asian diplomat born in an era when cultural interactions thrived along the famed Silk Road. The Silk Road was a series of trade routes that covered over 6000 km from China to Europe. These routes were important because traders and travellers helped spread ideas, culture, inventions and products across a vast area.
Yu Hong was one of these travellers. His sarcophagus (coffin) was discovered in northern China in 1999. The decorative carvings portray heroic stories and scenes of paradise. The marble panels were once brightly coloured, but have faded over time.
Print the activity sheet PDF or the images below. Hint: if you'd like to print the image only, right-click on it and select save, then print it.
Colour the panel to show how it might have looked over 1400 years ago.
Design your own panel that shows your heroes and your ideal world.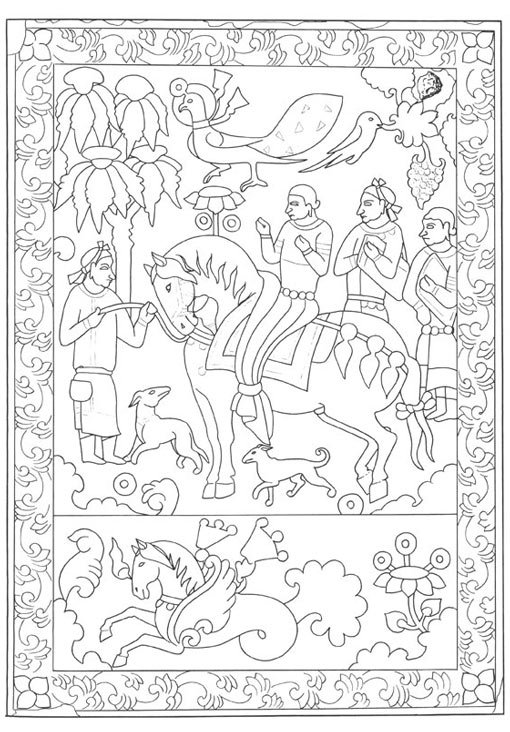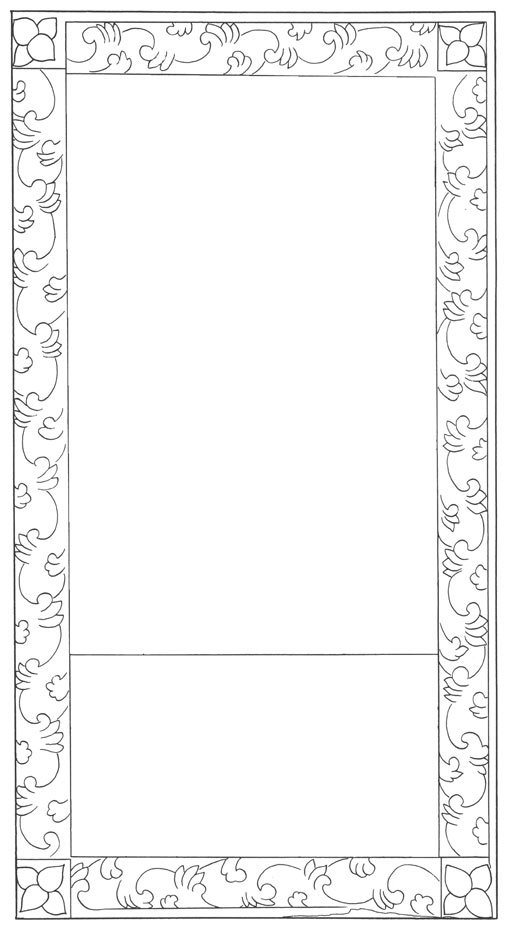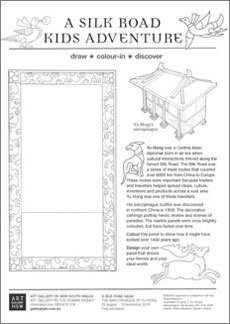 Download A Silk Road kids adventure as PDF (PDF 1.1 MB)
---
A Silk Road saga
22 Aug – 10 Nov 2013
---
About our children's trails
Our children's trails are available online or as free printed booklets/sheets at the Gallery. They are designed to engage young children aged 6-12 with selected objects and images in the Gallery and our exhibitions. They present looking and interpreting, drawing and writing activities for children to do in front of the art with extension ideas for activities away from the Gallery.
Many of these suggestions can be adapted for use at home or in the classroom, even if you can't visit or the particular artworks are not on display.