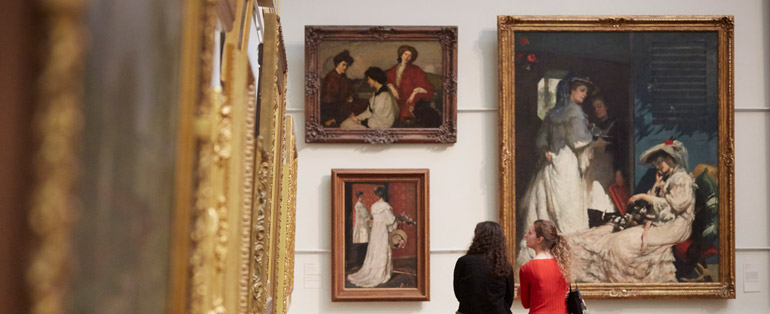 Adding to our collection
One museum's collection could never hope to represent all artists or styles, even within a specific area. The Gallery, like other museums, has a collection policy, which is a guide to the type of works we add to the collection or 'acquire'.
Each part of the collection has one or more curators who are expert in that area of art. They make recommendations for new acquisitions.
How do we decide?
Some things that are considered before acquiring a new work:
How does it fit with our existing collection?
Can we display and look after it? Some works are too big for our Gallery or storehouse, for example, or are made of materials that could cause problems.
How much does it cost?
Are funds available to buy it?
How do we pay for the art?
The Gallery receives no government funding to buy art.
We rely on money raised through the Foundation, the Art Gallery Society of NSW, collection benefactor groups, donations, grants, bequests and gifts as well as money we earn from business activities like the Gallery Shop and venue hire. Some artworks are gifted to us by institutions, companies or individuals.
Related