Title
Coast at Ben Buckler, Bondi, New South Wales
Artist
Australia, New Zealand
1855 - 1942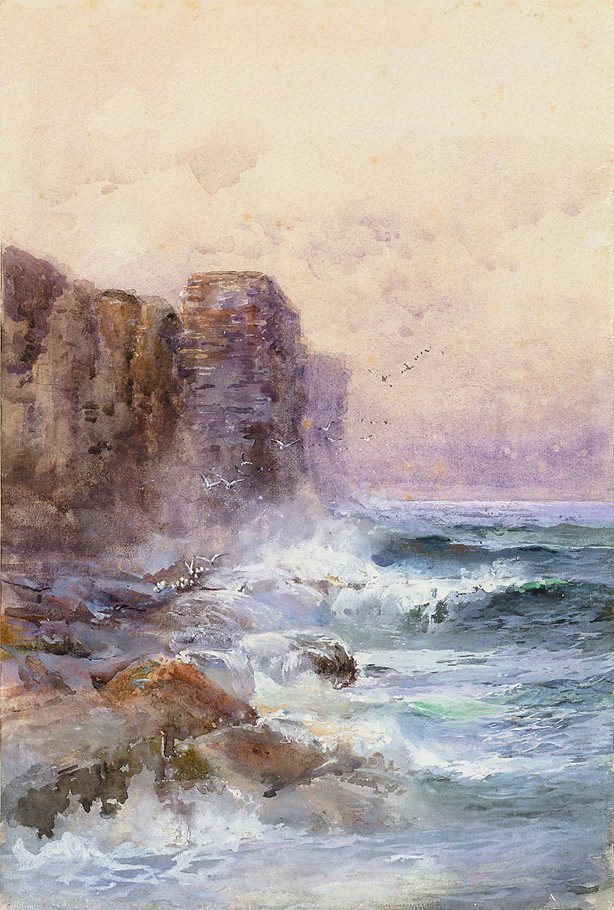 Details

Media category

Materials used

watercolour, opaque white

Dimensions

49.0 x 33.0 cm sheet

Signature & date

Not signed. Not dated.

Credit

Purchased 1889

Location

Not on display

Accession number

6312

Copyright

Artist information

Donald Gregor Grant Commons

Works in the collection

Share

Exhibition history

Bibliography

Referenced in 3 publications

Hendrik Kolenberg, Nineteenth century Australian watercolours from the collection, Sydney, 1991. not paginated, cat.no. 16

Natalie Wilson, Selling a nation: Australian artists at International Exhibitions [M.A., University of Sydney], 'Organisation of the New South Wales display in Chicago', pg.18-45, Sydney, 2001, between 41-42 (colour illus.), 42, 53. figure no. 31

Author Unknown, Art Society of N.S.W Autumn Exhibition, Sydney, 1889.