View More:
---
Artist
Fiona Pardington
New Zealand
1961 -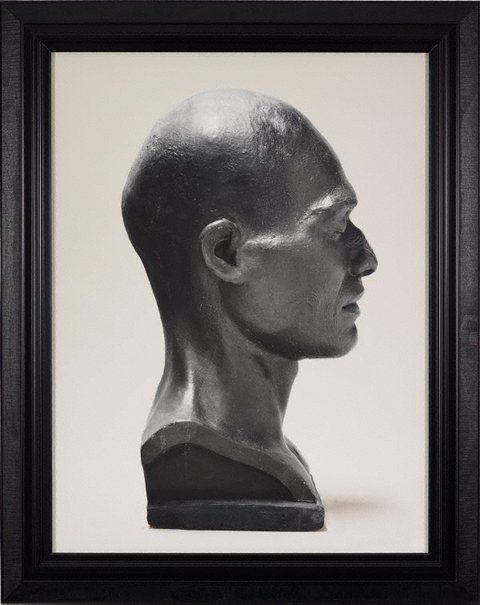 ---
About
One of the most prominent photographers to emerge from New Zealand in the past two decades is Fiona Pardington. Her work explores the space in-between mediums, objects, histories and representations. Working in series, she often turns her camera on historical and natural artefacts contained in museum collections. As international curator David Elliott has noted, the reverential and nurturing approach of Pardington's photographs allows these objects 'the possibility of survival, of blossoming, of being saved.'ii
Takatahara and Matoua Tawai were two Maori chiefs who lived in New Zealand in the first half of 19th century. A fighting chief of the Ngai Tahu tribe, Takatahara possibly participated in the signing of the Treaty of Waitangi in 1840. Matoua Tawai, whose identity is less certain, may have also. They are two of the four Maori models for the plaster life-casts which form the basis for Fiona Pardington's 2010 series 'Ᾱhua: a beautiful hesitation'.
Pardington's series have generally focused on historical memory and the spiritual connection to the past contained in ethnographic artefacts, old photographs and natural specimens found in museum collections. The life casts of the two Maori chiefs were made by the French phrenologist Pierre-Marie Dumoutier who accompanied the explorer Dumont d'Urville during his 1837-40 expedition to the Pacific. Phrenology was a subsequently discredited 19th century practice which attempted to determine a person's intellectual characteristics by studying their skull. Dumoutier made close to fifty such life-casts during his Pacific voyage, most of which are now housed in the Musée de l'Homme in Paris. The project eventually developed to include representations of not only South Pacific peoples but also members of Dumoutier's family. Pardington was drawn by their uncanny life-like presence as well as her ancestral connections to the Ngai Tahu.
Pardington's photographs significantly enlarge the scale of the painted casts, lending a sense of monumentality while enhancing minute details of facial tattoos, skin and expression. The heads are sharply outlined against a seemingly infinite background. Bathing them in a warm, overhead light and subtly altering their tonalities, Pardington imbues them with an expressivity that transcends the physical character of the objects. Additionally, the photographs are placed in a 'Goldie' frame – a reference to the well known portraits of Maori dignitaries by New Zealand painter Charles Goldie (1870-1947).
According to Pardington, these images are 'about memory and love and an empathetic connection with other people. It's a concern with duration, about what is manifest and what exists when we are not looking at it.'i As in all her works, 'Ᾱhua: a beautiful hesitation', considers the way that photographs can hesitate between the past and the present, closing the gap in time and resurrecting their 'lost' subjects.
i) David Elliott, 'Embossing the abyss: the work of Fiona Pardington', in Kriselle Baker; Elizabeth Rankin (eds) 'Fiona Pardington: the pressure of sunlight falling', Otago University Press, 2011 p 23
ii) See 'Foreword' in Kriselle Baker; Elizabeth Rankin (eds) 'Fiona Pardington: the pressure of sunlight falling', Otago University Press, 2011 p 23
---
Details
---
Media category
---
Materials used
pigment ink print
---
Dimensions
144.7 x 109.0 cm sight; 175.9 x 140.5 x 6.6 cm frame
---
Credit
Purchased with funds provided by the Art Gallery Society of New South Wales Contempo Group 2013
---
Accession number
60.2013.2
---
Shown in 2 exhibitions
Exhibition history
---

Imprint, Art Gallery of New South Wales, Sydney, 06 Feb 2016–18 May 2016

Immortality, Murray Art Museum Albury, Albury, 01 Aug 2018–01 Nov 2018
---
Referenced in 1 publication
Bibliography
---