Title
Atlas
1965
Artist
New Zealand, Australia
06 Jan 1938 - 30 Jan 2015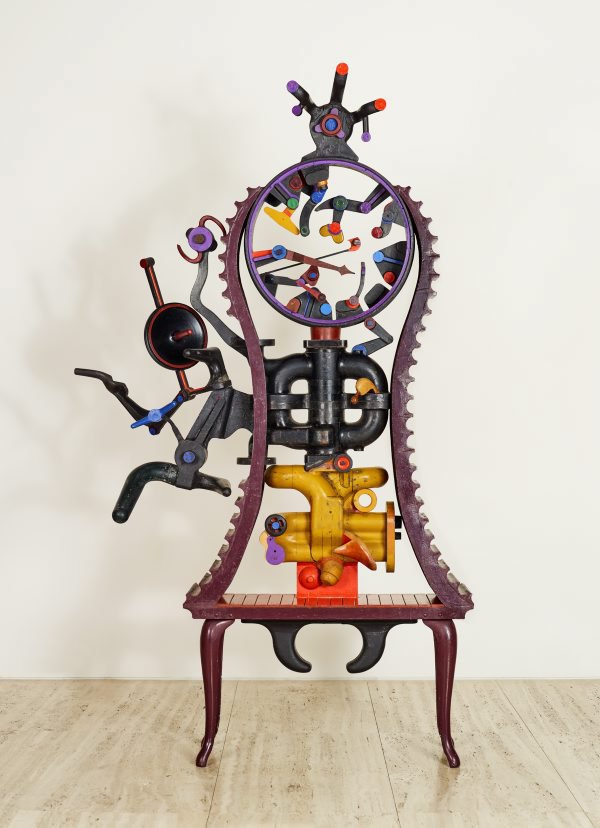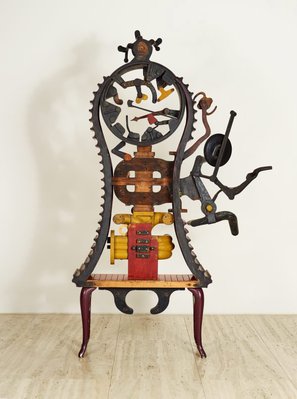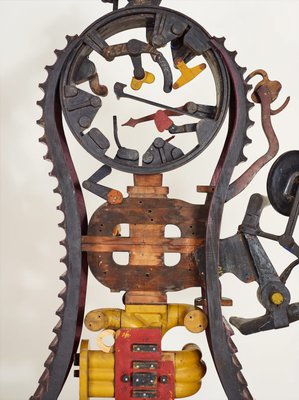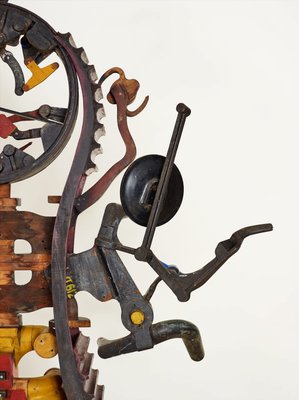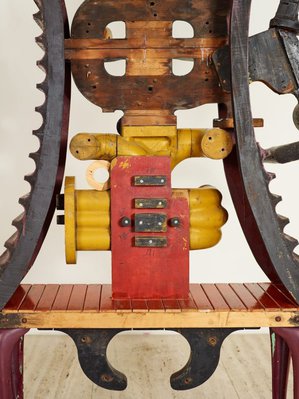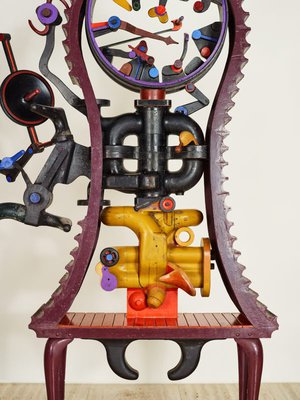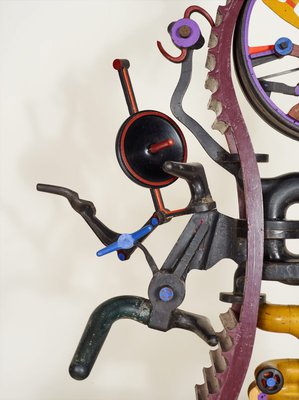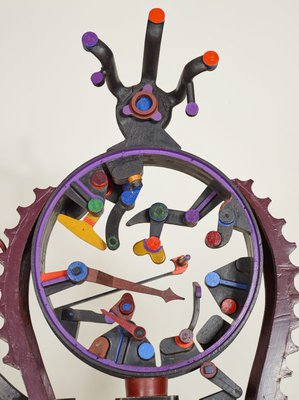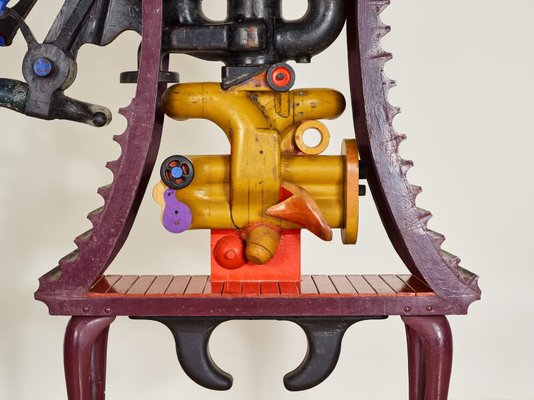 Details

Date

1965

Media category

Materials used

oil on carved wood and metal

Dimensions

233.0 x 156.0 x 50cm

Credit

Purchased with funds provided by Pat Corrigan AM and the Barbara Tribe Bequest Fund 2017

Location

Not on display

Accession number

457.2017

Copyright

© Estate of Colin Lanceley. Licensed by Copyright Agency

Artist information

Colin Lanceley

Works in the collection

Share

About

Depending on chance and serendipity, great Australian artist-scavengers have found their way to a variety of dumps, in a bid to gather material for their art. Amongst them is Colin Lanceley, an early street scavenger, who had relished the seductive nuances of his materials, for their textured, coloured shaped beauty and their evocative power.

Somewhere between October 1963 and June 1964, when out on the prowl for parts, Lanceley made an extremely propitious discovery. It was an enormous cache of wooden pattern parts of machinery in a disused Balmain store belonging to Morts Dock Pty Ltd. According to Robert Hughes "one morning while scavenging for junk in the abandoned drawing offices of the old engineering firm, Lanceley blundered onto…the basement ….crammed to its collapsing ceiling with thousands of obsolete dusty spider-webbed wooden patterns once made for sand-casting maritime machine parts."

What may have been fragments for cast machinery looked like a lexicon of all organic and mechanical forms in the world. Together with fellow sculptor Robert Klippel, Lanceley raided this treasure trove of industrial detritus, and they carried off in truckloads the pieces that each would use in very different sculptures.

With his haul, Lanceley assembled a group of works quite unlike any he had done before, including the utterly original 'Atlas' (1965). The work embodies a distinct joie de vivre that is wonderfully invoked by its interconnecting tumbling and rotating parts, its bold saturated colours, and the playful provocation of its protruding formations. It is the most human-like of Lanceley's sculptures, a spirited junk figure that seems to stare back, exposing the whimsical machine-organics of its construction. Void of any suggestion of great weight, the figure appears at odd with the gravitas of Atlas's fate of holding up the heavens for eternity. There is instead a great sense of lightness to the work with Lanceley activating empty space into to the rotational movements of the figure's workings. These disparate parts which create a cohesive, functional whole alludes perhaps, to the greater ticking over of the cosmos from the trivial parts of its every day.
Other works by Colin Lanceley