View More:
---
Artist
Mutlu Çerkez
England, Australia
17 Sep 1964 - 15 Dec 2005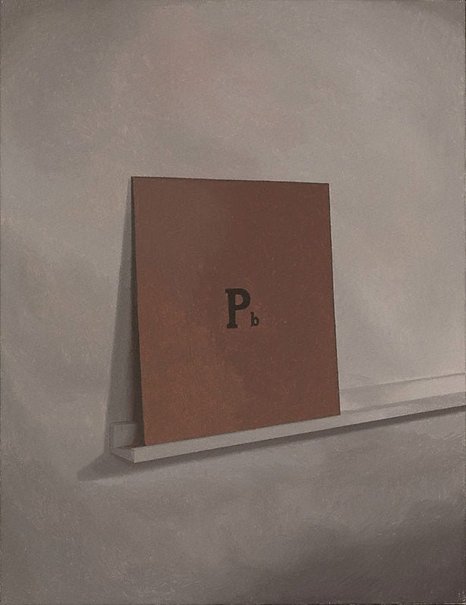 ---
About
Every time Mutlu Çerkez made an artwork he titled it with the future date on which he would remake it. In this way every work he created anticipated its own future date with destiny when its first creative moment would be reconsidered. The future makeover was not a literal replication as Çerkez was only committed to reproducing the content, not necessarily the form. He undertook this analytical project for over 15 years and before he died he had begun remaking earlier works as the deadlines fell due. As an artist he anticipated his own future development, tracing a trajectory wherein the past would always inform his present moment. Çerkez worked across diverse media but this idiosyncratic conceptual underpinning created a network of connections across time which linked the strands of his practice.
As well as exploring the idea of an artistic future that is inherent in each present moment, Çerkez worked repeatedly with forms of realism, most notably in a small series of self-portraits. These have a documentary function as they depict the artist doing what he was doing on the day the work was painted. The dates in the titles immediately add an element of science fiction, suggesting a parallel moment in several years' time when he may or may not be doing the same thing, but proposes to rework a day from his past. There is also every possibility that in the more distant future the date of the title will be mistaken for the date on which the artist portrayed himself. The fact that it is a portrait inevitably brings historical baggage with it and we tend to look for psychological insight in these paintings which may not have been the artist's intention to convey.
Çerkez's analytical approach does not try to eliminate the hand of the artist. The trace of time spent on making the works, the brushstrokes and the application of paint are always present in the final painting. The choice of himself as subject also suggests a more personal content than the conceptual framework may first imply. His self-portrait in the gallery's collection comprises a painting of himself ('Untitled: 18 April 2013') and two paintings of a replica he had made of the cover of one of the rarest early bootleg albums by the rock band Led Zeppelin ('Untitled: 19 April 2013' and 'Untitled: 21 April 2013'): the original album was issued in a plain brown cardboard cover stamped 'Pb', the chemical symbol for lead, and the album itself was stamped 'Pure blues'. Over several years, Çerkez made a number of works which relate to Led Zeppelin, who toured Australia in 1972. Çerkez took an object from the past, depicted it in the present in conjunction with his own self-portrait, and anticipated when he would have reworked all three in the future. The subjective and the analytical are intimately linked in this consideration of time's progress.
© Art Gallery of New South Wales Contemporary Collection Handbook, 2006
---
Details
---
Shown in 3 exhibitions
Exhibition history
---
Referenced in 4 publications
Bibliography
---
Charlotte Day, Helen Hughes and Hannah Matthews, Mutlu Çerkez: 1988-2065: 10 February -14 April 2018: exhibition guide, Caulfield East, 2018, 12 (illus.). gallery three
Charlotte Day, Helen Hughes and Hannah Matthews, Mutlu Çerkez: 1988-2065, 'Plates', pg. 57-177, Caulfield East, 2018, 148 (colour illus.), 232, 263 (illus.). plate no. 67
Bala Starr, It's a beautiful day: new painting in Australia: 2, Sydney, 2002.
Wayne Tunnicliffe, Contemporary: Art Gallery of New South Wales Contemporary Collection, 'Reality bytes', pg.382-423, Sydney, 2006, 394 (colour illus.). cat.no. 22