View More:
---
Title
Seated nude with hair in a neck bun
---
Artist
Dorrit Black
Australia
23 Dec 1891 - 13 Sep 1951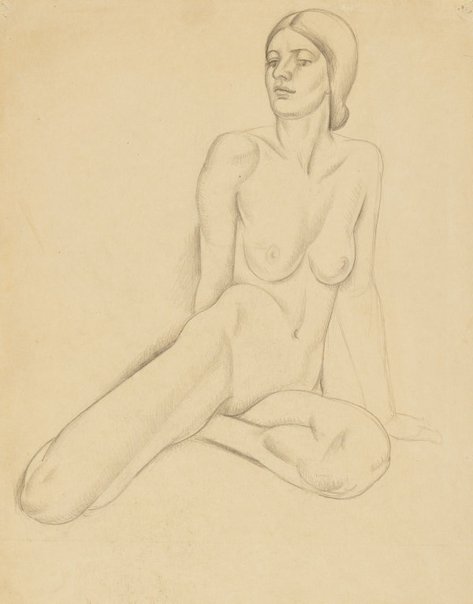 ---
About
Dorrit Black was a key figure in the development of modernist aesthetics in Australia during the interwar decades. Born in Adelaide, she studied in Sydney in 1915 under Julian Ashton and Elioth Gruner and during the 1920s increasingly focused on 'modernising' her practice. In 1927 she travelled to Europe in order to acquire (in her own words) "a definite understanding of the aims and methods of the modern movement and in particular - the cubists". She initially studied linocut printmaking with Claude Flight at the Grosvenor School in London, and then moved to Paris where she enrolled in the Academy of the Salon cubist André Lhote.
Seated nude with hair in neck bun reveals Dorrit Black's studio practice of drawing from the nude. Life drawing was a discipline participated in by many of Black's contemporaries, such as Rah Fizelle and Grace Crowley, as a vehicle for applying the precepts of André Lhote's cubist theories by applying geometric precepts and placing greater emphasis on design to the rendering of the human form.