Title
(Crucifixion)
1989
Artist
Australia, England
07 Apr 1939 - 15 Jun 1992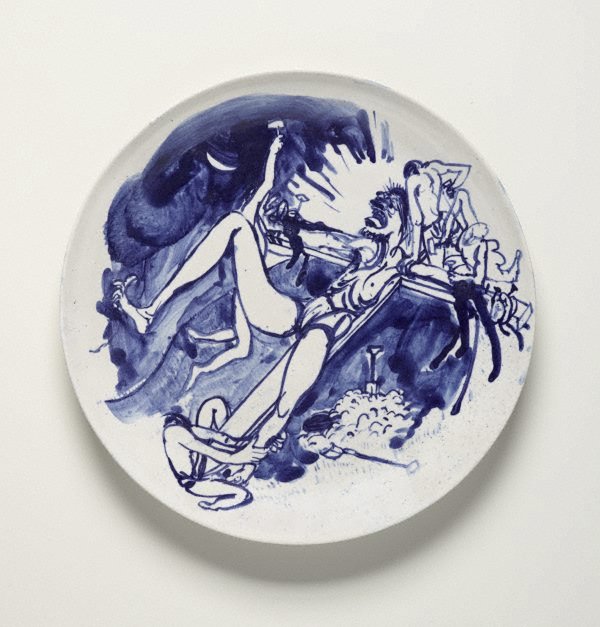 Details

Date

1989

Media category

Materials used

ceramic plate, blue glaze

Dimensions

33.8 cm diameter

Signature & date

Signed and dated upper verso, blue glaze "brett/ whiteley/ 89".

Credit

Bequest of Beryl Whiteley 2012

Location

Not on display

Accession number

210.2012

Copyright

© Wendy Whiteley

Artist information

Brett Whiteley

Works in the collection

Share

About

From the mid 1970s Brett Whiteley collaborated with a number of Australian artist-potters, including Derek Smith and John Dellow, producing a variety of vases, plates and other ceramic vessels, drawn with calligraphic gestures in blue glaze over a white porcelain background. In these images, Whiteley depicted blossoms, trees, birds and other animals, lovers, as well as a series on the theme of the Crucifixion. This plate corresponds with a series of paintings and drawings produced in 1979–80 where the tortured figure of Christ is laid bare on the Cross, distended and malformed hands and fingers pierced with both drawn and real iron nails.
Other works by Brett Whiteley