Aboriginal and Torres Strait Islander art
View More:
---
Artist
Wimmitji Tjapangarti
Australia
circa 1924 - 2000
Language group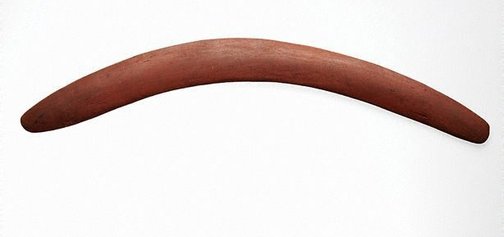 ---
About
Vivien Johnson wrote in her book 'Aboriginal Artists of the Western Desert A Biographical Dictionary': "Born in the bush, probably near Percival Lakes, Tjapangarti was a Kukatja speaker who started painting in 1987. His country is Kuta Kuta near Percival Lakes. He paints Tingari stories for this region. The artist spent all his early years in this area and knows all its sacred places. Tjapangarti's works have a quite idiosyncratic look: they appear rough with much over-dotting and many different shapes and forms. This gives them a look of great age which may add to perceptions of their 'authenticity' - though from the artist's perspective this comes from his great involvement in the Law. All speak volumes of the artist's country and its many associated stories."
Wimmitji Tjapangarti was one of the first Balgo painters and is regarded by some as the best despite the fairly small number of works he produced. He was a knowledgeable and important member of his community, a traditional healer and an authority who assisted anthropologists in their research into language and culture. The most productive period of his career as an artist was from the late 1980s to the early 1990s when he often collaborated on paintings with Eubena Nampitjin, who was then his wife. Their first paintings are in brown ochre tones but by the end of the decade they were using the intensely bright colours for which Balgo canvases are particularly admired. The reds and yellows of their most characteristic works are the synthetic equivalents of natural ochre. Balgo paintings are often boldly simple in design but Wimmitji's style is a more complex web of dotted lines, circles and rectangles. His death has highlighted the preciousness and rarity of his paintings, which are extremely hard to find, but are very important in the development of Western Desert painting.
At Balgo Mission in the late 1940s Wimmitji became an informant for the anthropologists Catherine and Ronald Berndt who were collecting stories and ceremonial information in the region. It can be assumed that Wimmitji Tjapangarti's painting 'Untitled' 1978 refers to the artist's country. This is the area where Tjapangarti spent the first part of his life and he shows the soakages that his family used. These require the sand to be cleared from them before one can get at the water. They are hidden in amongst the sand hills. All of these features have Tingari associations and are told about in song and dance.
© Australian Art Department, Art Gallery of New South Wales, 2004
---
Details
---
Media category
---
Dimensions
72.5 cm length
---
Signature & date
Not signed. Not dated.
---
Place
Where the work was made
Balgo Hills