Workshops: making the supernatural
Get hands on with popular Japanese art forms
Inspired by the Japan supernatural exhibition, learn from Australian masters of Japanese art forms as they share the secrets behind Tebori tattooing, cosplay and manga. Co-produced with the Japan Foundation, Sydney.
Image: Emerald King as Lady Rokujo – Asakiyumemshi. Image by Rachel Lewis
Wednesdays 8, 15 and 22 January 2020, 7.15pm
Free
No bookings required.
Duration 1 hour
Location: Function space
Related exhibition: Japan supernatural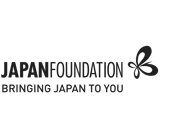 Live tattoo demonstration with Horisumi
Specialising in the traditional hand poke method of Japanese tattooing called Tebori, watch Sydney-based Japanese-style tattoo master Horisumi, AKA Kian Forreal at work. Horisumi was trained in Japan and has been tattooing professionally since 1993, making all his inks, needles and tools for the tattoo process along with the tattoos themselves by hand.
Wednesday 8 January 2020
7:15pm – 8:15pm
Cosplay life drawing with Emerald King
Award-winning cosplayer Emerald King will transform before your eyes into multiple characters from classic Japanese tales. Try your hand at life drawing to capture each step of the transformation while Emerald takes you through the secrets and symbolism of the cosplay characters. All materials provided and no experience required.
Wednesday 15 January 2020
7:15pm – 8:15pm
Make your own manga with Chris Yee
Get hands-on as graphic artist Chris Yee guides you through the process of making your own manga-style art in a drop-in workshop inspired by the supernatural.
Chris Yee is a Sydney-based artist, working illustrator, designer and animator specialising in traditional 'pen and paper' methodologies. He believes in the power of character and storytelling and is heavily drawn to constructing narratives ranging from the humorous to the monstrous and macabre. Inspired by comics, wrestling, K-pop, punk and 2000's rap, it is the hyperreal and grey area within these genres, and the blurring believability between reality and fiction, that he finds most engaging.
Wednesday 22 January 2020
7:15pm – 8:15pm