Viva Varda: a retrospective of Agnès Varda
Part of the Sydney Film Festival 2019
'In my films I always wanted people to see deeply. I don't want to show things, but to give people the desire to see.' – Agnès Varda
Seamlessly occupying the worlds of fiction, documentary and contemporary art, Varda explored the world with a tireless curiosity for people and the places they inhabit.
This film series traverses the French countryside, the Parisian streets Varda called home and the sunny climes of California where she made some of her most astounding and singular works as a director.
Born in Brussels in 1928 to a Greek father and Belgian mother, Varda relocated with her family to France during the Occupation, and Paris was the city that she called home – with a few brief stints in the US – until her death on 29 March 2019.
As a young woman Varda studied philosophy at the Sorbonne and art history at Ecole du Louvre. Photography was her first medium and taking pictures of children with Santa at Galeries Lafayette was her first job. In her role at the Théâtre National Populaire, she documented some of France's most prestigious stage talents, then in 1951 she met Alain Resnais and her interest in cinema began to bloom.
'I thought of all my films as a woman, because I didn't want to be a "false man" making films. I was trying to make films about what I knew,' she once said.
As Daniel Trilling noted in Sight & Sound, 'the blurring of the boundaries between art and life is absolutely crucial to Varda's work. To watch one of her films is to be drawn gently into an entire world.'
This is a Sydney Film Festival 2019 event, hosted by the Art Gallery of NSW.
Note: In addition to these films at the Gallery, there are also four films in this series screening at other locations. See the Sydney Film Festival website for further information.
La pointe courte
Varda's debut, described as 'the first nouvelle vague film', was inspired by the style of William Faulkner's The wild palms and is infused with philosophy and politics.
Wednesday 12 June 2019
7:15pm – 8:45pm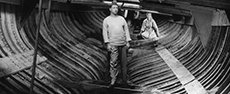 Daguerréotypes plus short
This early documentary is an enchanting essay about Varda's home street in Paris and its community, paying homage to what she refers to as 'the silent majority'.
Screens with Women's response (8 minutes)
Saturday 15 June 2019
10:15am – 11:52am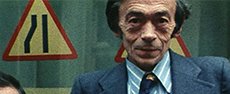 Documenteur plus short
Separated temporarily from husband Jacques Demy, Varda directed this deeply autobiographic tale of a young mother and her son living a transient existence in Los Angeles.
Screens with Uncle Yanko (19 minutes)
Saturday 15 June 2019
12:15pm – 1:47pm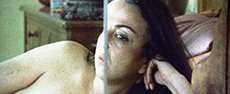 Vagabond
Winner of the Venice Golden Lion, this is a potent meditation on freedom, capitalism and female representation, charting the final weeks of a young vagrant's life.
Sunday 16 June 2019
10:15am – 12:11pm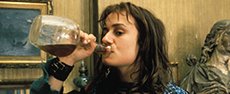 Jane B par Agnès V
Varda's portrait of Jane Birkin offers a playful and kaleidoscopic view of the pop icon, and was presented in competition at the Berlin Film Festival.
Sunday 16 June 2019
12:30pm – 2:17pm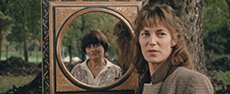 The gleaners and I plus short
One of Varda's most political and universally adored films is a celebration of resourcefulness, tradition, art and humanity, spotlighting people living on the fringes of society.
Screens with Salut les cubains (30 minutes)
Sunday 16 June 2019
2:45pm – 4:47pm