Viewing only:
Coming ReCollection talk events (view
Calendar
)
From old favourites to hidden gems, discover the Gallery's collection one artwork at a time in these lunchtime talks. Each week an artist, curator or conservator will explore an artwork of their choice, speaking from their area of expertise or a personal perspective.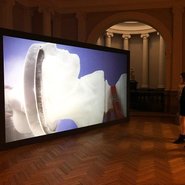 Hear from poet Marianne Boruch
Image: Andrew Hazewinkel Part 2, Withness: A Haunting from The Ongoing Remains (3 parts) 2019. Art Gallery of NSW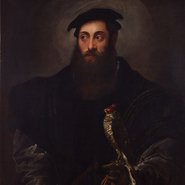 Hear from art history academic Tim McCall
Image: Nicolò dell'Abate Portrait of a gentleman with a falcon circa 1548-circa 1550 (detail). Art Gallery of New South Wales Foundation Purchase 1991.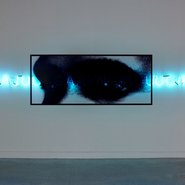 Hear from artist Liam Keenan
Image: Brook Andrew Ngajuu Ngaay Nginduugirr (I see you) 1998 (detail) Art Gallery of New South Wales © Brook Andrew. Courtesy the artist and Tolarno Galleries, Melbourne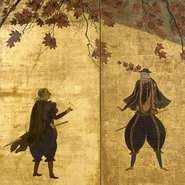 Hear from curator of Asian and international art Natalie Seiz
Image: Japan, Kanō School, Momoyama period (1573–1615) / Edo period (1615–1868)
The arrival of the Portuguese late 1500s – early 1600s, Art Gallery of New South Wales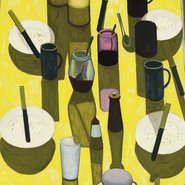 Hear from art advisor and curator John Cruthers
Image: John Brack The breakfast table 1958 (detail) Art Gallery of New South Wales © Helen Brack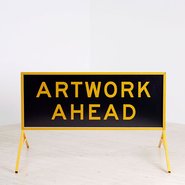 Hear from the artist
Image: Richard Tipping Artwork 2012 2014 (detail) Art Gallery of New South Wales © Richard Tipping