Viewing only:
Coming Members lectures and talks events (view
Calendar
)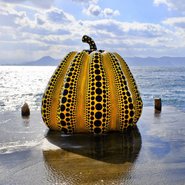 With Kathryn Hunyor
Image: Yayoi Kusama Yellow Pumpkin 1994 Naoshima Island, Japan. Photo: Gunta Podina / Alamy Stock Photo.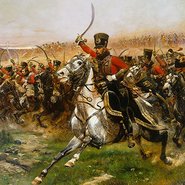 With Lorraine Kypiotis
Image: Edouard Detaille Vive L'Empereur! 1891 (detail) Art Gallery of New South Wales collection
Saturdays 6, 13, 20 July and 10, 17, 24 August 2019, 2pm

Duration 2 hours, 30 minutes
Location: Centenary Auditorium
Charges apply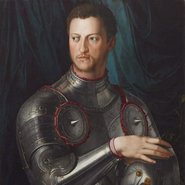 Uncovering visual culture in the Medici court
Image: Agnolo Bronzino Cosimo I de'Medici in armour 1540s (detail)
Saturday 31 August 2019, 10am
Duration 6 hours, 30 minutes
Location: Domain Theatre
Free, bookings required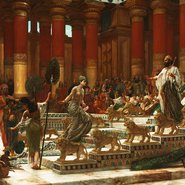 Powerful women of the ancient world
Image: Sir Edward John Poynter The visit of the Queen of Sheba to King Solomon 1890 (detail)
Fridays 30 August and 6 September 2019, 10.30am
Duration 2 hours
Location: Domain Theatre
Charges apply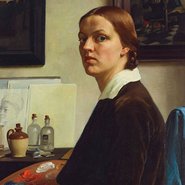 A special in-conversation
Image: Nora Heysen Self portrait 1932 (detail) Gift of Howard Hinton 1932 © Lou Klepac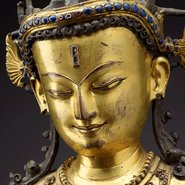 Figures in Asian art
Image: Padmapani circa 13th century (detail) Art Gallery of New South Wales. Purchased with funds from the Art Gallery of NSW Foundation, the Art Gallery Society of NSW Collection Circle, the Asian Benefactors' Fund and with the assistance of Sam & Sue Chisholm, Neilson Foundation, Geoff & Vicki Ainsworth, Maurice Cashmere, Clitheroe Foundation, Rowena Danziger AM & Ken Coles AM, Sandra Forbes & Robert Farrar, Brian France AM & Philippa France, Roslyn & Alex Hunyor, Ann & Warwick Johnson, Mary Eugene Tancred, Ray Wilson OAM in memory of James Agapitos OAM 2010.
Saturdays 7, 14, 21 September 2019, 10.30am
Duration 1 hour
Location: Centenary Auditorium
Charges apply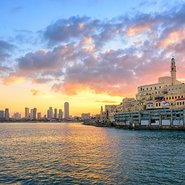 With Christopher Allen and Jane Hutcheon
Image: Old town of Jaffa and Tel Aviv city, Israel
Saturday 26 October 2019, 10.30am
Duration 1 hour, 30 minutes
Location: Centenary Auditorium
Charges apply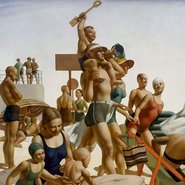 Being human: The figure in art
Image: Charles Meere Australian beach pattern 1940 (detail) © Charles Meere Estate/Copyright Agency 2018
Various Wednesdays 6pm and Thursdays 1pm
30 January – 14 November 2019
See listing for details
Duration 1 hour
Location: Domain Theatre
Charges apply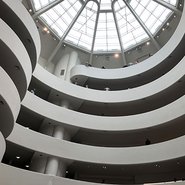 With Anthony Burke
Image: Solomon R. Guggenheim Museum, New York, USA. Photo: Anders Toft / Pixabay
Various Fridays and Saturdays 10.30am
11 October to 30 November 2019
See listing for dates
Duration 2 hours
Location: Domain Theatre
Charges apply