Viewing only:
Coming Art After Hours events (view
Calendar
)
The Art Gallery of NSW is open late on Wednesdays for Art After Hours.
Admission is free, although charges may apply to some special exhibitions.
You can visit all the exhibitions and galleries as well as events including talks, films and music.
See also: Art After Hours weekly event calendar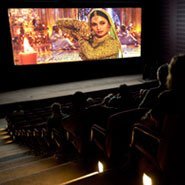 New series starts 28 February 2018
No screenings 7-25 February 2018
except 14 February, 7.15pm
Duration 0 minutes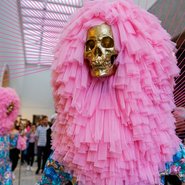 The Gallery goes queer in a celebration of LGBTQI art and performance!
Wednesday 28 February 2018, 5-10pm
Free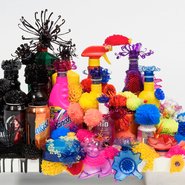 Hear from the curator
Image: Kaitlin Smith, St Joseph's Regional College Dead in the water: shelving the plans for the Great Barrier Reef (detail), ARTEXPRESS 2018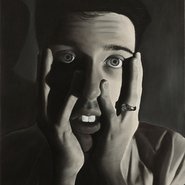 Yumi Stynes speaks to the next generation of artists
Image: Maddison Grounds, Woolooware High School Ties (detail), ARTEXPRESS 2018
Wednesday 7 March, 6.30pm
Duration 30 minutes
Location: Entrance court
Free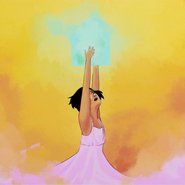 Image: Louise Wise, Menai High School Curiouser and curiouser (detail), ARTEXPRESS 2018
Wednesday 14 March, 6.30pm
Duration 45 minutes
Location: Entrance court
Free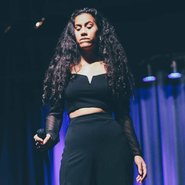 Celebrating young local musicians
Wednesday 7 & 14 March, 7.30pm
Duration 45 minutes
Location: Entrance court
Free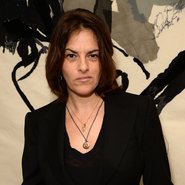 Hear from one of the world's most influential living artists
Wednesday 21 March 2018, 6.30pm
Duration 30 minutes
Location: Entrance court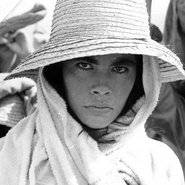 A globetrotting snapshot of a year that shook the world
Wednesdays 2pm & 7.15pm, Sundays 2pm
28 February - 6 May 2018
Location: Domain Theatre
Free