Teacher salon: Frida plus Archibald BOOKED OUT
Professional learning for primary and secondary teachers
Come and be inspired by art!
Primary school teachers of creative arts and secondary school teachers of visual arts are invited to our regular teacher salon to view the latest exhibitions, explore ideas with Gallery experts, and ignite your creative approaches in the classroom. You may also choose to stay longer and network with your colleagues at the Gallery's regular Art After Hours program.
In this salon, you'll visit Frida Kahlo and Diego Rivera and Archibald, Wynne and Sulman Prizes 2016.
The Art Gallery of NSW is endorsed to provide QTC Registered Professional Development for teachers accredited at Proficient Teacher level. Completing the Teacher salon: Frida plus Archibald will contribute 2 hours of QTC addressing 2.1.2, 2.2.2, 3.3.2, 3.4.2, 6.2.2 and 6.4.2 from the Australian Professional Standards for Teachers towards maintaining Proficient Accreditation in NSW.
Image: Frida Kahlo Diego on my mind (Self portrait as Tehuana) 1943 (detail), The Jacques and Natasha Gelman Collection of Mexican Art © 2016 Banco de Mexico Diego Rivera Frida Kahlo Museums Trust, Mexico DF
Wednesday 20 July 2016, 5pm
Free, bookings required
Bookings and enquiries: 02 9225 1740
See also: Art After Hours
Duration 2 hours
Related exhibitions: Archibald, Wynne and Sulman Prizes 2016, Frida Kahlo and Diego Rivera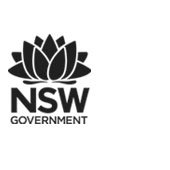 Wednesday 20 July

5pm – 7pm


BOOKED OUT