Studio (In)Sites
An intimate behind the scenes tour of artist studios
Studio (In)Sites allows an exclusive glimpse into the working spaces of some of Sydney's most exciting contemporary artists. Join artist Chris Dolman as he leads participants on a private guided tour of the Brett Whiteley Studio, followed by a behind the scenes visit to the studios of two practicing artists.
Meet the artists, see works in progress, and hear first-hand experiences, as they share insights into their practices and the themes informing them.
Image: Artist Chris Dolman in his Artspace Studio. Photo: Jessica Maurer
Various Saturdays in 2020
See listing for details
Adults $95
Members $75
Plus $2 online transaction fee
Bookings essential
Duration 3 hours, 30 minutes
Location: Brett Whiteley Studio, Surry Hills
Presenting partner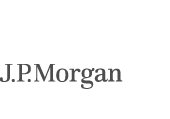 March: Jude Rae and Lucy O'Doherty
Jude Rae is an established artist with over 30 years professional experience. Known for her still life paintings, portraits and architectural interiors, the low-key imagery she employs allows the attention to dwell on the formal and material aspects of representational painting.
Rae won the Portia Geach Memorial Award for Portraiture in 2005 and 2008. She was the recipient of the prestigious Bulgari Award in 2016 and has been an Archibald finalist in 2014 and 2019.
Rae is represented by The Commercial (Sydney), Philip Bacon Galleries (Brisbane), Two Rooms (Auckland). Her work is held in major public and private collections in Australia, New Zealand, UK and USA.
Lucy O'Doherty is an emerging painter whose works offer up surreal moments in time. Working with oil acrylic, and pastels, she paints scenes of abandoned structures in the landscape, empty backyards, and lonely interiors.
In 2016 O'Doherty was highly commended in the Pro Hart Outback prize 2016, and won the Brett Whiteley Traveling Art Scholarship, which saw her travelling through Europe for six months including a three-month studio residency at Cite Internationale des Arts in Paris.
O'Doherty is represented by China Heights (Sydney), Edwina Corlette (Brisbane), and Millers O'Brien Gallery (Wellington).
Saturday 14 March 2020
9:30am – 1pm