The spirit of art with Rachael Kohn
Conversations on art and spirituality
The spiritual genie has been loosed into our contemporary world. Individuals discern and seek to know the divine in ways that explore, challenge and transcend formal religion.
For the 20th Biennale of Sydney: The future is already here – it's just not evenly distributed, the Art Gallery of NSW is transformed into the Embassy of Spirits.
The Biennale artists represent the world of meaning through their paintings, installations and multimedia works in ways that broaden our spiritual horizon. By introducing traditional symbols and artefacts in a contemporary environment, by re-imagining taken for granted values, and drawing us into new sensual experiences with materials used in novel rituals, they create a conversation about the world of spirituality.
In three separate conversations with guests who have a specific take on art and spirituality – including the curator of the Embassy of the Spirits, Dr Stephanie Rosenberg – Dr Rachael Kohn invites the public on a journey of inquiry, reflection and personal insight into the spirit of art.
Wednesdays 6.30pm
6-20 April 2016
20 April is Auslan interpreted
Free
Duration 30 minutes
Location: Entrance court
Related exhibition: 20th Biennale of Sydney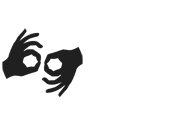 Dr Stephanie Rosenthal
The inspiration, the vision, the mission of Embassy of the Spirits
Internationally acclaimed curator and artistic director of the 20th Biennale of Sydney Dr Stephanie Rosenthal has held the position of chief curator at the Hayward Gallery in London since 2007. A key focus of her curatorial practice is the exploration of the relationship between visual art and performance.
Wednesday 6 April 2016
6:30pm – 7pm
Rev Dr Douglas Purnell OAM
Revelations and rituals
Rev Dr Douglas Purnell is a Uniting Church minister, an artist and curator, who has had three residencies at the Henry Luce III Centre for Arts and Religion in Washington. For 17 years he was the director of the Blake Prize for Religious Art.
Wednesday 13 April 2016
6:30pm – 7pm
Ross Mellick
Presence, felt and divined
Artist Ross Mellick co-curated Spirit and place: art in Australia with Nick Waterlow at the Museum of Contemporary Art and has contributed to the teaching programs at the Art Gallery of NSW for the exhibitions on Alberto Giacometti, Colin McCahon and Wolfgang Laib. He holds a PhD in experimental neurobiology from the University of London.
This talk on 20 April will be Auslan interpreted for deaf and hearing-impaired visitors.
Wednesday 20 April 2016
6:30pm – 7pm