Tours: The shock of the nude
Artists and thinkers lead tours of the exhibition
Join a unique, thought-provoking tour of Nude: art from the Tate collection led by a guest artist or thinker. Each tour takes a distinctive journey through the exhibition, tracing themes such as body politics, sexiness, feminism and humour.
Meet at the exhibition entrance.
Presented in association with the exhibition Nude: art from the Tate collection as part of Nude at night in January.
Image: Ron Mueck Wild man 2005 (detail), mixed media, 285 × 161.9 × 108 cm, Tate: Artist Rooms, acquired jointly with the National Galleries of Scotland through The d'Offay Donation with assistance from the National Heritage Memorial Fund and the Art Fund 2008 © Ron Mueck. Photo: Tate/NPG Scotland, Marcus Leith. Image © Tate, London 2016
Thursdays and Fridays 6.30pm, 8.30pm
5-27 January 2017
Free with exhibition entry
No bookings required
Duration 30 minutes
Location: Major exhibition gallery
Related exhibition: Nude
Related program: Nude at night
The meaning of the nude
Georgina Cole, art historian
This tour explains the basis of the nude in art, including the construction of the ideal body and its implied virtues. Focusing on 18th- and 19th-century drawings, Georgina will consider the history of the nude in the education of artists and its relationship to the values and aims of academic art.
Georgina Cole is a lecturer in art history and theory at the National Art School and a specialist in 18th-century British and French art.
Thursday 5 January 2017
6:30pm – 7pm
Thursday 5 January 2017
8:30pm – 9pm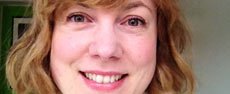 Nude power: decoding the ceremonial body
Latai Taumoepeau, artist
This tour uses storytelling, re-enactment and repetition to address the political and the vulnerable body in the nude. Join Latai as she discusses her indigenous frameworks of faiva and ta-va practice—the significance of the body-centred performance as time, space and social duty—alongside artworks in the exhibition.
Tongan-Australian Latai Taumoepeau is a Punake, body-centred performance artist. She activates indigenous Moanan (Oceanic) philosophies and methodologies, cross-pollinating ancient practices of ceremony with her contemporary processes and performance work.
Friday 6 January 2017
6:30pm – 7pm
Friday 6 January 2017
8:30pm – 9pm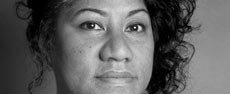 The modern nude
Renny Kodgers, artist
For over 40 years Kodgers has been collecting the likes of Brancusi, Picasso and Matisse and adorning his bedroom, outdoor dining area and even bathroom with their raw genius (albeit in reproduction). His many hours of staring at and being with the modern masters has endowed him with a particular perspective on the human body. In this tour, Renny shares his unique insights and experiences of the modern nude.
A mainstay of Australia's underground performance circuit, Renny has been described as 'the love child of Willie Nelson, Robert Goulet and Mr Ed'.
Thursday 12 January 2017
6:30pm – 7pm
Thursday 12 January 2017
8:30pm – 9pm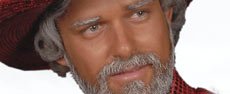 The nude photograph: naked every day
Salote Tawale, artist
This tour offers a humorous reflection on the artistic composition of nudity and our own naked bodies. Join Salote to playfully ponder the artist's projections of the nude through the lens of self-portraiture. What are these people doing with their clothes off? Behind the nudity, what are we really looking at and how are we drawn to these images?
Working across performance, installation and video, Salote Tawale explores the identity of the individual within collective systems, drawing on personal experiences of race, class, ethnicity and gender formed growing up in suburban Australia.
Friday 13 January 2017
6:30pm – 7pm
Friday 13 January 2017
8:30pm – 9pm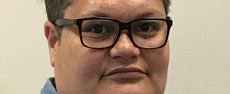 More arse than class
Deborah Kelly, artist
Deborah Kelly will lead a drawing tour of the exhibition in which you'll be encouraged to draw your own representation of the many canonical appendages on display. At the end of the tour, the drawings will be arrayed for a collective selfie. All materials provided, no experience required.
Thursday 19 January 2017
6:30pm – 7pm
Thursday 19 January 2017
8:30pm – 9pm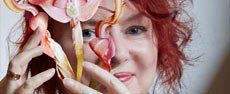 The nude: a personal viewpoint
Wendy Sharpe, artist
This tour considers the changing subject of the nude. As an artist who often paints the nude herself, Wendy offers a unique insight into how artistic anxieties and ideals are approached differently through the body in the various historic periods featured in the exhibition.
Celebrated artist Wendy Sharpe has won the Archibald and Sulman Prizes and the Portia Geach Memorial Award.
Friday 20 January 2017
6:30pm – 7pm
Friday 20 January 2017
8:30pm – 9pm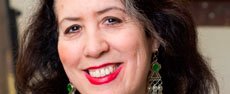 The nude sculpture: sexy bodies depicting desire
Ramesh Mario Nithiyendran, artist
This tour looks at the development of Western modes of representing the nude and addresses themes of sexuality, power, patriarchy, race and homo-eroticism. Join Ramesh as he makes connections between his own sculptural practice and the works in the exhibition.
Sri Lankan-born, Sydney-based artist Ramesh Mario Nithiyendran is one of the leading figures in contemporary ceramic art in Australia, winning the 2015 Sidney Myer Fund Australian Ceramic Award.
Thursday 26 January 2017
6:30pm – 7pm
Thursday 26 January 2017
8:30pm – 9pm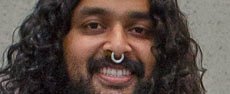 The nude after feminism: a woman's perspective
Jackie Dunn, exhibition researcher
How has feminism radically shifted our perception of the naked body in art? How have women artists dealt with 'the nude' in recent and not so recent history to change our understanding of how we look at bodies in art? This tour looks at works in the exhibition, by both male and female artists, that question, provoke and fascinate.
Jackie Dunn is an exhibition researcher at the Art Gallery of NSW and worked on the development of Nude.
Friday 27 January 2017
6:30pm – 7pm
Friday 27 January 2017
8:30pm – 9pm