Projections
Artists' moving image
AGNSW Film presents Projections, a new monthly series exploring future directions in the moving image. Projections showcases emerging and established artists who are transforming the way we think about film, at the intersection of the gallery and the cinema.
We've screened films by Basma Alsharif, Lawrence Abu Hamdan, Khalik Allah, the Living and the Dead Ensemble, Sky Hopinka and more.
Join us for artist talks, performances and reflections by critics and scholars.
Image: Still from In this life's body courtesy Corinne Cantrill
WHAT YOU NEED TO KNOW
For all the details including what, when and how you can book, read our Film ticket FAQs

Location: Domain Theatre
Proudly supported by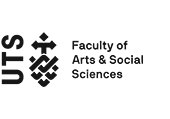 Projections #5: The genius of the Cantrills
Rare screening of In this life's body (1984) by renowned Australian experimental filmmaker Corinne Cantrill with an introduction by Margot Nash.
In this life's body
Dir. Corinne Cantrill 1984 (AU)
147 min 16mm-to-digital B&W
Unclassified 15+
This month, we delve into the extraordinary work of Australian filmmakers Corinne and Arthur Cantrill, whose oeuvre has been showcased at MoMA, Centre Pompidou and Kino Arsenal, Berlin. Over six decades, the Cantrills have operated (in their words) as 'a sort of family cottage industry' to create a filmic universe that is unrivalled in Australian cinema for its bold experimentation and formal dexterity.
In this life's body is a masterpiece. The film reworks the possibilities of autobiographical storytelling, reconstructing a woman's life through hundreds of photographs. Corinne introduces herself as 'a child of mix race, destined to be a marginal person, caught in the push and pull of conflicting values.' Her story unfolds across early childhood memories, schooling, family strife, European travel, work as a botanist and as an artist's model, early love, becoming a mother, and facing her own mortality. She pieces together her personal narrative from photographic traces: snapshots, studio portraits, school photos, candid camera shots and street photos, stills from films and mirror self-portraits. 'I try to understand who I am, in this life's body' – Corinne Cantrill.
About the artist
In 1960, Corinne Cantrill AM (born 1928, Sydney) began making 16mm films together with her partner Arthur Cantrill AM. Since then, the Cantrills' award-winning 16mm and Super 8mm films, multi-screen projections, film performances, and publishing activities (Cantrills Filmnotes) have revolutionised Australian experimental film culture.
About the speaker
Margot Nash is a filmmaker and a Visiting Fellow at the University of Technology Sydney. Her credits include the experimental shorts Shadow panic (1989) and We aim to please (1976), the feature dramas Vacant possession (1994) and Call me mum (2005) and the personal essay documentary The silences (2015).
The film's restoration was managed by Margot Nash and funded by the UTS Library.
Saturday 28 November 2020
2pm – 4:37pm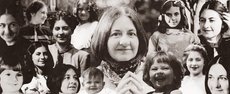 Projections #4: Spotlight on Sky Hopinka
Australian premiere of maɬni – towards the ocean, towards the shore (2020) by acclaimed Ho-Chunk/Pechanga filmmaker Sky Hopinka.
maɬni – towards the ocean, towards the shore
Dir. Sky Hopinka 2020 (USA)
82 min Digital Colour
Unclassified 15+
chinuk wawa with English subtitles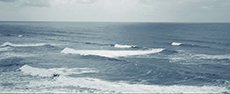 Projections #3 + NIRIN: Cinema of Haiti
Australian premiere of Ouvertures (2020) with an introduction by Haitian-Australian performer Nancy Denis.
Ouvertures
Dir. The living and the dead ensemble 2020 (Haiti)
132 min Digital Colour
Unclassified 15+
Haitian creole, French with English subtitles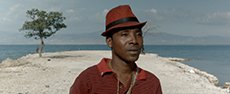 Projections #2 + NIRIN: Spotlight on Khalik Allah
Sydney premiere of Black mother (2018) followed by a performance by Black Birds.
Black mother
Dir. Khalik Allah 2018 (Jamaica, US)
77 min Digital Colour
Unclassified 15+