Projections
Artists' moving image
The Gallery's public programs have been suspended. More information
AGNSW Film presents Projections, a new monthly series exploring future directions in the moving image. Projections showcases emerging and established artists who are transforming the way we think about film, at the intersection of the gallery and the cinema. Join us for artist talks, performances and reflections by critics and scholars.
Early bird tickets can be booked in advance online via Qtix one month prior to each screening.
Tickets also available outside the Domain Theatre from 1 hour before each screening.
Image: Still from Deep sleep courtesy VDB
Various dates
See listing for details
Duration 1 hour, 30 minutes
Location: Domain Theatre
Proudly supported by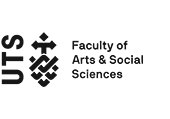 Projections #1: Lawrence Abu Hamdan x Basma Alsharif
A program of films exploring sound, borders and the politics of listening in a settler colony, followed by a response by writer and artist Andrew Brooks.
Walled/unwalled
Dir. Lawrence Abu Hamdan 2018 (Lebanon)
21 mins Digital Colour
Unclassified 15+
Turner Prize-winning artist and 'private ear' Lawrence Abu Hamdan recounts three different court cases that hinged on evidence that was heard or experienced through walls. Walled/unwalled was staged in the Funkhaus in East Berlin, previously the headquarters for the GDR state radio which broadcast propaganda throughout the Eastern bloc.
Rubber coated steel
Dir. Lawrence Abu Hamdan 2016 (Lebanon)
21 mins Digital Colour
Unclassified 15+
May 2014: two unarmed Palestinian teens are killed by Israeli soldiers on the West Bank. At the request of a human rights organisation, the incident was investigated by Abu Hamdan and Forensic Architecture, whose audio-ballistic analyses revealed that live ammunition was used instead of rubber bullets.
Deep sleep
Dir. Basma Alsharif 2014 (Palestine, Kuwait)
12 mins Digital Colour
Unclassified 15+
A hypnosis-inducing shuttle built on binaural beats, Deep sleep takes us on a journey through the sound waves of Gaza to travel between different sights of modern ruin. 'Restricted from travel to Palestine, I learned auto-hypnosis for the purpose of bi-locating' – Alsharif.
Andrew Brooks is a writer, artist, editor, and teacher who lives on Wangal land. He is motivated by an ongoing commitment to study as a practice of everyday life and is interested in the politics of listening, the relationship between infrastructure, and inequality and histories of resistance and survival. He makes texts, exhibitions, events, and meals and is one half of the critical art collective Snack Syndicate.
Saturday 7 March 2020
2pm – 3:30pm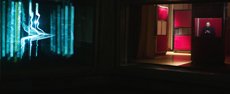 Projections #2 + NIRIN: Spotlight on Khalik Allah CANCELLED
The Gallery's public programs have been suspended from Monday 16 to Sunday 29 March, inclusive. More information
Sydney premiere of acclaimed photographer and filmmaker Khalik Allah's Black mother (2018), followed by a performance by Black Birds.
Black mother
Dir. Khalik Allah 2018 (Jamaica, US)
77 min Digital Colour
Unclassified 15+
Following his extraordinary debut Field niggas and his contributions to Beyoncé's album-film Lemonade, Allah brings his unique perspective to bear on his mother's birthplace, Jamaica. Allah separates image from sound, so that his portraits — of sex workers, pregnant women, grandmothers and girls — are seen out of sync with the soundtrack, which comprises interviews with and rhapsodies by the film's subjects.
Black Birds is a Sydney-based company which was founded in 2015 by Ayeesha Ash and Emele Ugavule. The company is led by Ash, artistic director, with support from associate artist Sela Vai. Black Birds was created as a response to the lack of representation and misrepresentation of womxn of colour in the Australian arts industry. With each project, creatives are invited to collaborate on works that dissect and document the female Black and Brown diasporic experience in Australia through art and performance. Black Birds prides itself on making work that is intersectional, interdisciplinary and intercultural.
Saturday 28 March 2020

2pm – 3:30pm


CANCELLED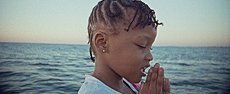 Projections #3 + NIRIN: Cinema of Warlpiri CANCELLED
Saturday 2 May 2020

2pm – 3:30pm


CANCELLED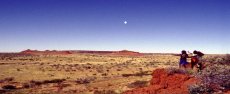 Projections #4 + NIRIN: Cinema of Haïti CANCELLED
Saturday 30 May 2020

2pm – 3:30pm


CANCELLED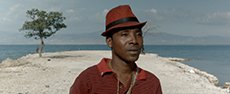 Projections #5: An afternoon with Malena Szlam CANCELLED
Sunday 31 May 2020

2pm – 3:30pm


CANCELLED