The politics and persuasions of colour in art BOOKED OUT
A conversation about colour
What does colour sound like? How does it taste? Can colour by itself be art? When new technologies created new kinds of colour in the modern age, the look of our world forever changed. Taking our cue from the Colourwheel exhibition, this panel discussion of Gallery experts delves into the complexities of colour in art and its implications on learning, artmaking and museum practice.
Speakers
Celine deCourlon, paintings conservator, specialises in the conservation of synthetic polymer paints used in much of contemporary art. With a special interest in colour-field paintings, Celine uses specific techniques to preserve these artworks for future generations.
Danielle Gullotta, coordinator of access programs, designs experiences for audiences with specific needs, including children on the autism spectrum and individuals who are blind or living with dementia. Using art to facilitate meaningful connections, Danielle addresses questions such as 'how does colour in art stimulate early childhood learning?' and 'how do you describe colour to someone who is blind?'
Denise Mimmocchi, curator of Australian art, has curated Gallery exhibitions such as Sydney moderns (2013) and Australian Symbolism (2012). She's an expert on the early colour experiments by Australian artists and the modernist colour innovations that changed the course of artmaking.
Macushla Robinson, assistant curator of contemporary art, has curated Gallery exhibitions such as See you at the barricades (2015), which explores the aesthetics and poetics of protest in art. With a wardrobe consisting entirely of black, she's interested in how artists use black and how it has come to symbolise certain cultural identities and affect social behaviours.
A collaboration with Vivid Sydney 2015
Image: Robert Klippel No. 1043 from Nos. 1037-1126 Eighty-seven small polychromed tin sculptures 1995 © Robert Klippel Estate
Free, bookings required
This event is booked out. On the day, any seats made available due to no-shows or cancellations will be allocated on a first-come first-serve basis. Doors and registration open at 1.30pm
Duration 1 hour
Location: Centenary Auditorium
Related exhibition: Colourwheel
Related program: Modern and contemporary
Related gallery: Contemporary galleries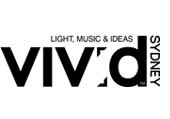 Sunday 7 June

2pm – 3pm


BOOKED OUT