Poetry Sydney 2020
Poetry readings at the Brett Whiteley Studio, Surry Hills
Join us at the Studio for our regular poetry readings, now held on the first Sunday of the month from March to November.
Most months feature a poet from our curated program. There is also a special open reading.
Due to scheduled building maintenance, there will be no poetry reading in March, April or May 2020.
Image: Brett Whiteley Studio
First Sunday of the month, 2pm
June-November 2020
Free
No bookings required
Duration 1 hour
Location: Brett Whiteley Studio, Surry Hills
Presenting partner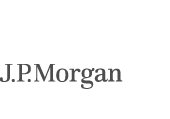 June
Sunday 7 June 2020
2pm – 3pm
July
Sunday 5 July 2020
2pm – 3pm
August
Sunday 2 August 2020
2pm – 3pm
September
Sunday 6 September 2020
2pm – 3pm
October
Sunday 4 October 2020
2pm – 3pm
November
Sunday 1 November 2020
2pm – 3pm