Poetry Sydney 2019
Poetry readings at the Brett Whiteley Studio, Surry Hills
Join us at the Studio for our regular poetry readings, now held on the first Sunday of the month from March to November.
Most months feature a poet from our curated program. There is also a special open reading.
Image: Brett Whiteley Studio
First Sunday of the month, 2pm
March-November 2018
Free
No bookings required
Duration 1 hour
Location: Brett Whiteley Studio, Surry Hills
Presenting partner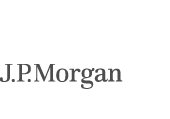 March: Richard James Allen
In response to the exhibition, Brett Whiteley: wildlife and other emergencies, in which we experience some of the most brutal, primal work, Richard James Allen explores the internal rhythms of the wildest animal of all: the human being.
Allen is a Sydney-based poet. His latest book is The short story of you and I. He has recently begun #RichardReads, an online compendium that celebrates the art of poetry by reading aloud great poems from a diverse range of authors across time, location and genre.
Sunday 3 March 2019
2pm – 3pm
April: Judith Crispin
Judith Crispin is an internationally published poet with three monographs to her name. She is a creative director for cultural heritage projects, an academic, photographer and writer. Most of Judith's current work centres around Aboriginal cultural heritage and its role in increasing resilience in young Indigenous people.
Sunday 7 April 2019
2pm – 3pm
May: Graham Foust
American poet Graham Foust is the author of seven books of poems, the most recent being Nightingalelessness. He lives in Colorado and works at the University of Denver.
Sunday 5 May 2019
2pm – 3pm
Details to come
Sunday 2 June 2019
2pm – 3pm
Sunday 7 July 2019
2pm – 3pm
Sunday 4 August 2019
2pm – 3pm
Sunday 1 September 2019
2pm – 3pm
Sunday 6 October 2019
2pm – 3pm
Sunday 3 November 2019
2pm – 3pm