Poetry Sydney 2019
Poetry readings at the Brett Whiteley Studio, Surry Hills
Join us at the Studio for our regular poetry readings, now held on the first Sunday of the month from March to November.
Most months feature a poet from our curated program. There is also a special open reading.
Image: Brett Whiteley Studio
First Sunday of the month, 2pm
March-November 2018
Free
No bookings required
Duration 1 hour
Location: Brett Whiteley Studio, Surry Hills
Presenting partner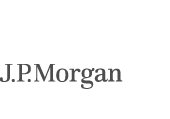 March: Richard James Allen
In response to the exhibition, Brett Whiteley: wildlife and other emergencies, in which we experience some of the most brutal, primal work, Richard James Allen explores the internal rhythms of the wildest animal of all: the human being.
Allen is a Sydney-based poet. His latest book is The short story of you and I. He has recently begun #RichardReads, an online compendium that celebrates the art of poetry by reading aloud great poems from a diverse range of authors across time, location and genre.
Sunday 3 March 2019
2pm – 3pm
April: Judith Crispin
Judith Crispin is an internationally published poet with three monographs to her name. She is a creative director for cultural heritage projects, an academic, photographer and writer. Most of Judith's current work centres around Aboriginal cultural heritage and its role in increasing resilience in young Indigenous people.
Sunday 7 April 2019
2pm – 3pm
May: Graham Foust
American poet Graham Foust is the author of seven books of poems, the most recent being Nightingalelessness. He lives in Colorado and works at the University of Denver.
Sunday 5 May 2019
2pm – 3pm
June: David Adès and Les Wicks
David Adès is a Pushcart Prize nominated poet who moved to Sydney in 2016 after living five years in Pittsburgh. He has been a member of Adelaide's Friendly Street Poets since 1979 and is the author of Mapping the World and the chapbook Only the Questions Are Eternal. His poems have appeared widely in Australia and the United States in publications including over 20 of the Friendly Street Readers, and numerous literary magazines. In 2014 David was awarded the inaugural University of Canberra Vice Chancellor's International Poetry Prize.
Les Wicks has featured in numerous national and international literary festivals. He has been published extensively in newspapers, anthologies and magazines across 29 countries in 15 languages. He is the co-founder and director of Meuse Press, an organisation publishing a range of poetry outreach projects such as the recent collection, To End All Wars, released to coincide with the centenary of the World War I Armistice.
Sunday 2 June 2019
2pm – 3pm
July: Aural Anthology
Sunday 7 July 2019
2pm – 3pm
August: Ali Whitelock
Ali Whitelock is a Sydney based Scottish poet and writer. Her first book, Poking Seaweed with a Stick and Running Away from the Smell, was published to critical acclaim in Australia and the UK. Her debut poetry collection, And My Heart Crumples Like a Coke Can, was published in 2018. Many of Whitelock's poems have appeared in magazines and journals in Australia, the UK and the USA, and she has featured in literary festivals in Australia and the UK.
Sunday 4 August 2019
2pm – 3pm
September: Phil Hammial
Philip Hammial is an Australian poet, publisher, editor, artist and art curator. He has a long list of achievements in writing, publishing and sculpting. His achievements include 32 collections of poetry, 34 solo sculpture exhibitions, and acting as the director/curator of The Australian Collection of Outsider Art, 26 exhibitions of Australian Outsider Art in five countries.
Hammial's significance to Australian poetry has been recognised by the Australia Council, which awarded him a Senior Writer's Fellowship in 1996, an Established Writer's Fellowship in 2004 and the Nancy Keesing Studio at the Cité internationale des arts in Paris in 2009. In 2018 Detroit & Selected Poems was Hammial's first collection to be published in the country of his birth.
Sunday 1 September 2019
2pm – 3pm
October: Margaret Bradstock and friends read John Upton
Margaret Bradstock is a Sydney poet, critic and editor. She has seven published collections of poetry, including The Pomelo Tree and Barnacle Rock. Editor of Antipodes: poetic responses to 'settlement' and Caring for Country, she won the national Earth Hour poetry competition in 2014, and the Banjo Paterson Award in both 2014 and 2015. Brief Garden is her latest collection.
John Upton was a professional dramatist for 27 years. He was scriptwriter for more than 20 Australian television series and had five stage plays produced over his career as a writer. His poetry has been published in The Australian, The Canberra Times, Cordite, Quadrant, The Sydney Morning Herald and many other literary magazines and anthologies.
Sunday 6 October 2019
2pm – 3pm
November: Peter Boyle
Peter Boyle is a Sydney-based poet and translator of poetry. He is the author of seven books of poetry, most recently Ghostspeaking which won the 2017 Kenneth Slessor Prize and was shortlisted for the Adelaide Festival Award for Poetry. In 2017 he was also awarded the Philip Hodgins Memorial Medal for Excellence in Literature.
Peter Boyle's poetry has appeared in journals, poetry magazines, ezines and books in 12 countries. As a translator of poetry from Spanish and French he has had six books published. In 2013 Boyle received the New South Wales Premier's Prize for Literary Translation. Boyle has recently completed a Doctorate of Creative Arts at Western Sydney University, focusing on the relationship between the tradition of heteronymous poetry and poetry translation.
Sunday 3 November 2019
2pm – 3pm