Poetry Sydney 2018
Poetry readings at the Brett Whiteley Studio, Surry Hills
Join us at the Studio for our regular poetry readings, now held on the first Sunday of the month from March to November.
Most months feature a poet from our curated program. There is also a special open reading.
Image: Brett Whiteley Studio
First Sunday of the month, 2pm
March-November 2018
Free
No bookings required
Duration 1 hour
Location: Brett Whiteley Studio, Surry Hills
Free admission made possible by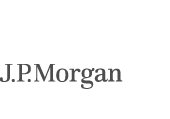 March: Susan Fealy and Anthony Lawrence
Susan Fealy offers an innovative approach to the appreciation of artworks through her unique ekphrastic methods and analyses the visual arts through verbal interrogation. This reading will include Fealy's 2017 poem 'For cornflowers to sing', a response to Brett Whiteley's painting Still life with cornflowers.
Anthony Lawrence will present his writings about coastal life and the conflicts that arise when humans and the natural world are at odds. His poetry collection Headwaters is rich in luminous detail and compelling rhythms, speaking to the close alignment of poetry and painting, and how both offer intense visual encounters to their audience.
Sunday 4 March 2018
2pm – 3pm
April: Mark Reid
Poet Mark Reid has had a somewhat varied work history. He has been in theatre, worked on the crew of a popular TV soap opera, slaved in kitchens, sung telegrams and worked in aged care wards. He is also a former poetry editor of Westerly Poetry Journal. For this reading he will draw from his extensive collection of published poetry, including the books Bitter suite, Parochial, A difficult faith, Looking out from Bashan: the Republic of Og and the soon-to-be-published Blindside.
Sunday 1 April 2018
2pm – 3pm
May: The Unbelievers
Join poets Tug Dumbly and Peter Roads as they present a suite of orations exploring the chaos of contemporary life, our political present and the boundaries of faith. In an era of 'fake news' and 'post-truths', many people are struggling to make sense of a rapidly changing world. In an age of demagoguery, are 'beliefs' and 'faiths' even relevant anymore?
Tug Dumbly is three-time winner of the Nimbin World Cup of Poetry and co-founder of Bard Flies, one of Sydney's first spoken word events. Peter Roads is a social philosopher, agitator and poet who is based in Sydney.
Sunday 6 May 2018
2pm – 3pm
June: Hope for whole - poets speak up to Adani
In her book The coral battleground Judith Wright documented the work of artists, poets and ecologists who had successfully campaigned to protect the Great Barrier Reef from corporate development in the 1960s and 70s. In this spirit, a free eBook of poetry – Hope for whole: poets speak up to Adani – represents the work of over 60 poets, many of them internationally recognised, in support of a current campaign to protect the Reef by stopping the Adani Carmichael coal mine, rail and port project. Contributing poets Michael Aiken, Michelle Cahill, Johnathan Dunk, Jennifer Maiden and Michelle Seminara will read their work at this Sydney launch of the book.
Sunday 3 June 2018
2pm – 3pm
June: Devin Johnston
Devin Johnston spent his childhood in North Carolina. He is the author of five books of poetry, including Far-fetched, published in 2015. He has also published Creaturely and other essays, a series of meditations on the natural world. He works as an editor of Flood Editions, a nonprofit publishing house, and teaches at Saint Louis University in Missouri, USA.
Sunday 24 June 2018
2pm – 3pm
July: Aural anthology
Sunday 1 July 2018
2pm – 3pm
August: Of bread and circuses: four poets on contemporary absurdities
From discursive to percussive, whimsical to darkly dystopian, for August's poetry performance four poets will present their contemporary spoken absurdities in a relay progression.
Cathy Bray is the author of several chapbooks of poetry including No fixed address, The owl and Mad woman's breakfast. Eat my bush! Her poems have been published in many journals and anthologies, including Five Bells, PULP Illumina and Phoenix.
John Carey is an ex-teacher of French and Latin and a sometime actor. He is known for his comedy and satire. The latest of his five collections is Duck soup & swansongs, published this year.
Tug Dumbly is three-time winner of the Nimbin World Cup of Poetry, an Australian spoken-word veteran and co-founder of Bard Flies, one of Sydney's first spoken word events.
jenni nixon is a Sydney-based poet and performer whose published work includes Café boogie, Agenda! and Swimming underground. Her poetry is widely anthologised in literary journals, including Spineless Wonders, Southerly, First Refuge, Writing to the Wire and Not Very Quiet.
Sunday 5 August 2018
2pm – 3pm
September: The river and the sea: Robert Adamson and Brook Emery
Robert Adamson and Brook Emery have happily (mis)spent much of their lives on water, Robert on a boat fishing on the Hawkesbury River, Brook swimming and surfing in the Pacific Ocean. In this reading, the two poets will explore their different relationships with water and the ways in which the river and the sea influence their poetry.
Robert Adamson is an internationally recognised poet and one of Australia's most respected and awarded writers. From Canticles on the skin (1970) to Net needle (2015), his 13 collections have won just about every prize available, including the NSW and Victorian Premiers' prizes, the Age Book of the Year, the CJ Dennis and Banjo awards, and the Grace Leven prize, and he has been awarded both the Christopher Brennan and Patrick White prizes for lifetime achievement. Adamson was the inaugural CAL Chair of Poetry at the University of Technology.
Brook Emery's most recent book is Have been and are. His first book, And dug my fingers in the sand, won the Judith Wright Calanthe Prize at the Queensland Premier's Literary Awards. His publications Misplaced heart and Uncommon light were shortlisted for the Kenneth Slessor Prize at the NSW Premier's Literary Awards, and Collusion was shortlisted for the Western Australian Premier's Literary Awards.
Sunday 2 September 2018
2pm – 3pm
October: Kaveh Akbari Arya
Kaveh Akbari Arya is a performance poet and activist known as The Unlikely Poet, who channels his personal experiences through his poetry. He is a refugee from Iran, who migrated with his family to Australia in 1995, and a professional kick-boxer, owning a fitness academy in the Sydney suburb of Rockdale, where he runs youth programs promoting healthy masculinity. He also facilitates anti-discrimination workshops at high schools and universities.
Sunday 7 October 2018
2pm – 3pm
November: A Life in Poetry: Brook Emery and Ron Pretty in Conversation
In a life devoted to poetry, Ron Pretty has been a teacher, a publisher, and an editor while producing eight books and six chapbooks of his own. In this hour he will discuss with his friend and award-winning poet Brook Emery, some of the experiences and motivations that have shaped his work, and will read a selection of his poetry to illustrate those influences.
Ron Pretty has been publishing his poetry for more than 40 years, the most recent being The Left hand mirror and What the afternoon knows. He was editor of the literary/arts magazine scarp, published by the University of Wollongong, from 1984 to 1999. From 1983 to 1999 he was Head of Writing in the Faculty of Creative Arts at the University of Wollongong. While in Wollongong, he helped establish the South Coast Writers' Centre. Until retiring in 2007, he was the director of Five Islands Press, a leading publisher of contemporary Australian poetry for which he published 230 books by Australian poets. Between 2000 and 2007, he ran the Poetry Australia Foundation. He won the NSW Premier's Special Prize for services to literature in 2001 and received an AM for services to Australian literature in 2002.
Sunday 4 November 2018
2pm – 3pm