Poetry Sydney 2017
Poetry readings at the Brett Whiteley Studio, Surry Hills
Join us at the Studio for our regular poetry readings, now held on the first Sunday of the month from March to November.
Most months feature a poet from our curated program. There is also a special open reading, Aural anthology.
Image: Brett Whiteley Studio
First Sunday of the month, 2pm
March - November 2017
Free
No bookings required
Duration 1 hour, 30 minutes
Location: Brett Whiteley Studio, Surry Hills
Presenting partner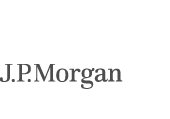 Contemporary Australian Poetry 1990-2016
Contemporary Australian poetry is a major survey and critical review of Australian poetry from the last 25 years. Launched in November 2016, the book took over a decade to research and produce. The four editors of this anthology found their reward in the growing number of quality poets practising across Australia, and thus wish to challenge 'any public narrative which dismisses such a remarkable number of fine poets and leaves the genre itself in a small, airless cupboard under the stairs of our literary culture'. Join three of the editors – Judith Beveridge, Judy Johnson and Martin Langford – for a discussion about their discoveries while compiling the anthology, along with a reading and discussion of selected poems from the book.
Sunday 5 March 2017
2pm – 3:30pm
Derek Motion
Derek Motion lives in the Western Riverina region of NSW where he works as an arts development officer. Writing poetry for many years and published widely, Derek was previously director of The Booranga Writers' Centre and has edited the annual poetry anthology fourW twice. His first collection, lollyology, was published in 2012 and his latest collection of poetry, The only white landscape, is soon to be published.
Sunday 2 April 2017
2pm – 3:30pm
Judith Beveridge and Todd Turner
This event is a showcase for established poet Judith Beveridge along with an early career poet of her choosing, Todd Turner.
Judith Beveridge has been widely published since her debut collection, The domesticity of giraffes in 1987, and has won various awards for her poetry, including the 2015 Peter Porter Poetry Prize, part of the NSW Premier's Awards. She is the current poetry editor for Meanjin and teaches creative writing at the University of Sydney. Recently, Judith was commissioned by the Art Gallery Society of NSW's Look magazine to write a poem on an artwork in the Australian collection at the Art Gallery of NSW; she selected Blue, yellow and white 1945 by Jack Carrington Smith
Todd Turner, a Sydney-based poet, published his first book of poetry, Woodsmoke, in 2014. The poems have been widely published and recognised, appearing in publications such as Meanjin, The Australian, Quadrant, Cordite and Southerly. Todd has been shortlisted for the Newcastle Poetry Prize, Blake Poetry Prize and Henry Kendall Poetry Prize, and was a joint winner of the 2013 Jean Cecily Drake-Brockman Prize. Judith said of Todd: 'His poems are remarkable for their rich brocade of language, their hard won lines, their hammered beauty. Patience and a belief in the transformative power of poetry are at the heart of his work.'
Sunday 7 May 2017
2pm – 3:30pm
My Mayakovsky
This personal homage to Russian futurist poet Vladimir Mayakovsky by Professor Ekaterina Escobar (a Russian immigrant who grew up in the USSR) and Tatiana Bonch-Osmolovskaya (a Sydney-based Russian poet) will include their translations, interpretations and performance of Mayakovsky's work. Tatiana is an award-winning author of ten books of prose, poetry, essays and translations. Born in the former Soviet Union, she studied physics at the Moscow Institute of Physics and Technology. She has a PhD from UNSW in the area of contemporary Russian experimental poetry and is also a leader of the Antipodes Association of Russian Literature in Australia.
Note: The NEWS reading will take place on 1 October 2017, rather than 4 June 2017 as previously advertised. We apologise for any inconvenience.
Sunday 4 June 2017
2pm – 3:30pm
Aural anthology
Sunday 2 July 2017
2pm – 3:30pm
The river and the sea
Robert Adamson and Brook Emery have happily (mis)spent much of their lives on water: Robert on a boat fishing on the Hawkesbury River, Brook swimming and surfing in the Pacific Ocean. In this reading the two poets will explore their different relationships with water and the ways in which the river and the sea influence their poetry.
Robert Adamson is an internationally recognised poet and one of Australia's most respected and awarded writers. He has been awarded both the Christopher Brennan and Patrick White prizes for lifetime achievement and was the inaugural CAL Chair of Poetry at the University of Technology.
Brook Emery won the Judith Wright Calanthe Prize at the Queensland Premier's Literary Awards for his first book, and dug my fingers in the sand. That publication and his following two books, Misplaced heart and Uncommon light, were shortlisted for the Kenneth Slessor Prize at the NSW Premier's Literary Awards. Brook's most recent book, Have been and are, was published in 2016.
Sunday 6 August 2017
2pm – 3:30pm
Eileen Chong
Eileen Chong is a Sydney-based Chinese-Australian poet who has published the books Burning Rice (2012), Peony (2014) and Painting red orchids (2016). She has been shortlisted for the Prime Minister's Literary Award, Anne Elder Award and Peter Porter Poetry Prize, and was recently the poet-in-residence at the Royal Botanic Garden Sydney and the Bundanon Trust.
Sunday 3 September 2017
2pm – 3:30pm
NEWS: poetry from the north, east, west and south
Sydney prides itself on its ethnic diversity and cultural richness. For this month's reading, Ariel Riveros and Chafic Ataya – two poets from different parts of the world, who now call Sydney home – will present their lived experience through the poetic word. Celebrating the vast collection of nationalities and ethnicities within this city, this event will celebrate refugees and immigrants across Sydney.
Note: The NEWS reading will take place on 1 October 2017, rather than 4 June 2017 as previously advertised. We apologise for any inconvenience.
Sunday 1 October 2017
2pm – 3:30pm
The secret garden of poetry
Sydney Story Factory is a not-for-profit organisation that runs creative writing and storytelling workshops for young people, particularly those from marginalised backgrounds. For Poetry Sydney's November event, it has worked with school children from western Sydney to write poetry inspired by Wendy Whiteley's secret garden. The children have explored the colours, shapes, sounds and scents of nature under the guidance of Sydney Story Factory creative mentors. This poetic exploration will culminate in a reading of selected works at the Studio alongside a forum on the writing process and the experience of writing on nature.
Sunday 5 November 2017
2pm – 3:30pm