Poetry Sydney 2016
Poetry readings at the Brett Whiteley Studio, Surry Hills
Join us on a Sunday for our regular poetry readings.
Most months feature a poet from our curated program. At other times there are special open readings.
The first two Poetry Sydney events for 2016 celebrate individual expression, the 37th year of Sydney's Mardi Gras and International Women's Day with a series called They – poetry with no gender. In 2015 the Oxford Dictionary included 'they' as a singular pronoun to refer to a person of unspecified sex.
Image: Brett Whiteley Studio
Fourth Sunday of the month, 2pm
except January and December
Free
Duration 1 hour, 30 minutes
Location: Brett Whiteley Studio, Surry Hills
Presenting partner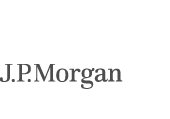 Brian Fuata
Brian Fuata is a Sydney-based artist of Samoan descent. His improvisational practice is grounded in conversation, text and movement. Brian uses a range of sites for his work including theatres, galleries, mobile phone text messages and the internet, and frames himself as a performer that responds to the immediate environment. The cultural contexts of the performance, and the way it is read and integrated into wider art practice, forms an important part of his work. He has performed and exhibited live and mediated works extensively in Australia since 1999.
Sunday 28 February 2016
2pm – 3:30pm
Newcastle Queer 'I'
This reading features two queer poets: a late forty-something academic and early twenty-something student, from The University of Newcastle. The last decade has witnessed something of a transformation in Newcastle's cultural approbation; what was once considered a 'working-class' or 'bogan' town now appears in 'listicles' as one of the top five hipster cities in the world. But what are some of the poetic faultlines between Newcastle and Sydney, between the regional and the cosmopolitan, between LGBTI generations?
Keri Glastonbury is a poet, essayist and senior lecturer in creative writing at The University of Newcastle. She completed a DCA at UTS in 2005 called 'Shut up: nobody wants to hear your poems' and is currently working on a manuscript titled 'Newcastle sonnets', which is built around her engagement with the post-industrial grunge and gravitas of the city of Newcastle.
Kait Fenwick is an undergraduate BA student at The University of Newcastle, majoring in creative writing. Their poetry focuses on themes of gender variance, feminism, art and identity in a post-internet world. 'Hidden nature', written while they were volunteering as a gallery guide at The Lock Up Contemporary Art Space in Newcastle, will be published in the forthcoming Hunter anthology of contemporary Australian feminist poetry.
Sunday 27 March 2016
2pm – 3:30pm
Philip Hammial
Widely published internationally, Philip Hammial has represented Australia at 12 international poetry festivals, most recently in Macedonia at the 2015 Struga Poetry Evenings. He has had 28 poetry collections published. The latest – Asylum nerves (Puncher & Wattmann 2016) – will be launched today.
Sunday 24 April 2016
2pm – 3:30pm
Open reading
This is the first of two open readings this year. Poets interested in participating should email mail@poetrysydney.org
Sunday 22 May 2016
2pm – 3:30pm
Youngstreet Poets: Vera Newsom tribute reading
Named after Young Street in Cremorne where the founding members first met, the Youngstreet Poets have been poetically active since 1978. Vera Newsom (1912-2006) was a distinguished poet, educator and long-time member of the group. The first of her five published books of poetry appeared in 1988, when she was 76, and the last appeared posthumously in 2007. She received the Medal of the Order of Australia in 2003 for 'service to literature as a poet and support for the emerging talent of other writers'. Beginning with an introductory tribute to Vera by Judith Beveridge, today's reading will comprise a selection of Vera's poems, followed by short selections of their own poems by other Youngstreet members. Readers include Ron Pretty, Sue Watson, Barbara Fisher, Hilarie Lindsay, Vanessa Proctor, Win Weir, Phyllis Perlstone and Carolyn Gerrish. Norm Neill is MC.
Sunday 26 June 2016
2pm – 3:30pm
Toby Davidson and Paul Magee
Toby Davidson is an award-winning Australian poet and researcher who lectures at the Department of English, Macquarie University, Sydney. He is the editor of Collected poems: Francis Webb and author of the critical study Christian mysticism and Australian poetry. His debut poetry collection is Beast language.
Paul Magee is a poet and researcher at the University of Canberra. His first book of poems, Cube root of book, was shortlisted for the innovation award in the Adelaide Festival Awards for Literature. His second, Stone postcard, was listed in the Australian Book Review as one of the books of the year for 2014.
Sunday 24 July 2016
2pm – 3:30pm
Melinda Smith
Melinda Smith won the 2014 Prime Minister's Literary Award for her fourth poetry collection, Drag down to unlock or place an emergency call. Her poems have appeared in magazines, newspaper and anthologies both in Australia and overseas, and she was part of the Sydney Writers' Festival and Women's International Poetry Festival in 2015. Her next book will be released this year by Pitt St Poetry. Based in the ACT, Melinda is currently poetry editor of The Canberra Times.
Sunday 28 August 2016
2pm – 3:30pm
WestWords
WestWords is an arts organisation that engages young people from diverse cultural groups in Western Sydney through community activities, residencies, fellowships and workshops. It promotes literacy through literature, self-expression and the creativity of story-making. For this reading, WestWords will introduce poets that represent a range of voices from Greater Western Sydney in a celebration of language and cultures in the oral art of poetry.
Fiona Wright recently completed a PhD at Western Sydney University's Writing and Society Research Centre. Her book of essays Small acts of disappearance won the 2016 Kibble Award and her poetry collection Knuckled won the 2012 Dame Mary Gilmore Award.
Maryam Azam is a writer and teacher. She is currently working on a collection of poems exploring the experience of being a hijab-wearing Muslim woman in Western Sydney and the intersections between spirituality and the everyday.
Winnie Dunn is of Tongan background and a practising poet and writer from Mount Druitt. Currently working as the administrator and public relations officer for Sweatshop, she is in her final semester at Western Sydney University and is looking forward to a Masters of Research in Tongan Literature.
Note: Martin Langford will appear in November, not September as previously advertised. We apologise for any inconvenience.
Sunday 25 September 2016
2pm – 3:30pm
Open reading
This is the second of two open readings this year. Poets interested in participating should email mail@poetrysydney.org
Sunday 23 October 2016
2pm – 3:30pm
Martin Langford and Stuart Rees
Martin Langford's latest collection, Ground, urges readers to think deeply about the Australian landscape and the relationship between individuals and community, country and place. Join us for a reading of poetry from the collection and a talk with Professor Emeritus Stuart Rees on observations and concepts of national identity and its representations in a colonised country like Australia.
Martin Langford has written seven books of poetry, including The human project: new and selected poems, and is the editor of Harbour city poems: Sydney in verse 1788-2008. He has had a long-term involvement in the organisation of poetry events, has directed the Australian Poetry Festival three times, is the deputy chair of Australian Poetry Ltd, and the poetry reviewer for Meanjin.
Professor Emeritus Stuart Rees is the director of the Sydney Peace Foundation at the University of Sydney. He has been a social worker around the globe and has taught at leading universities in the UK, US and Canada. For four years he was an elected fellow of the Senate of the University of Sydney and for six years a member of the NSW Reconciliation Committee. In 2005 he was awarded the Order of Australia for services to international relations.
Sunday 27 November 2016
2pm – 3:30pm